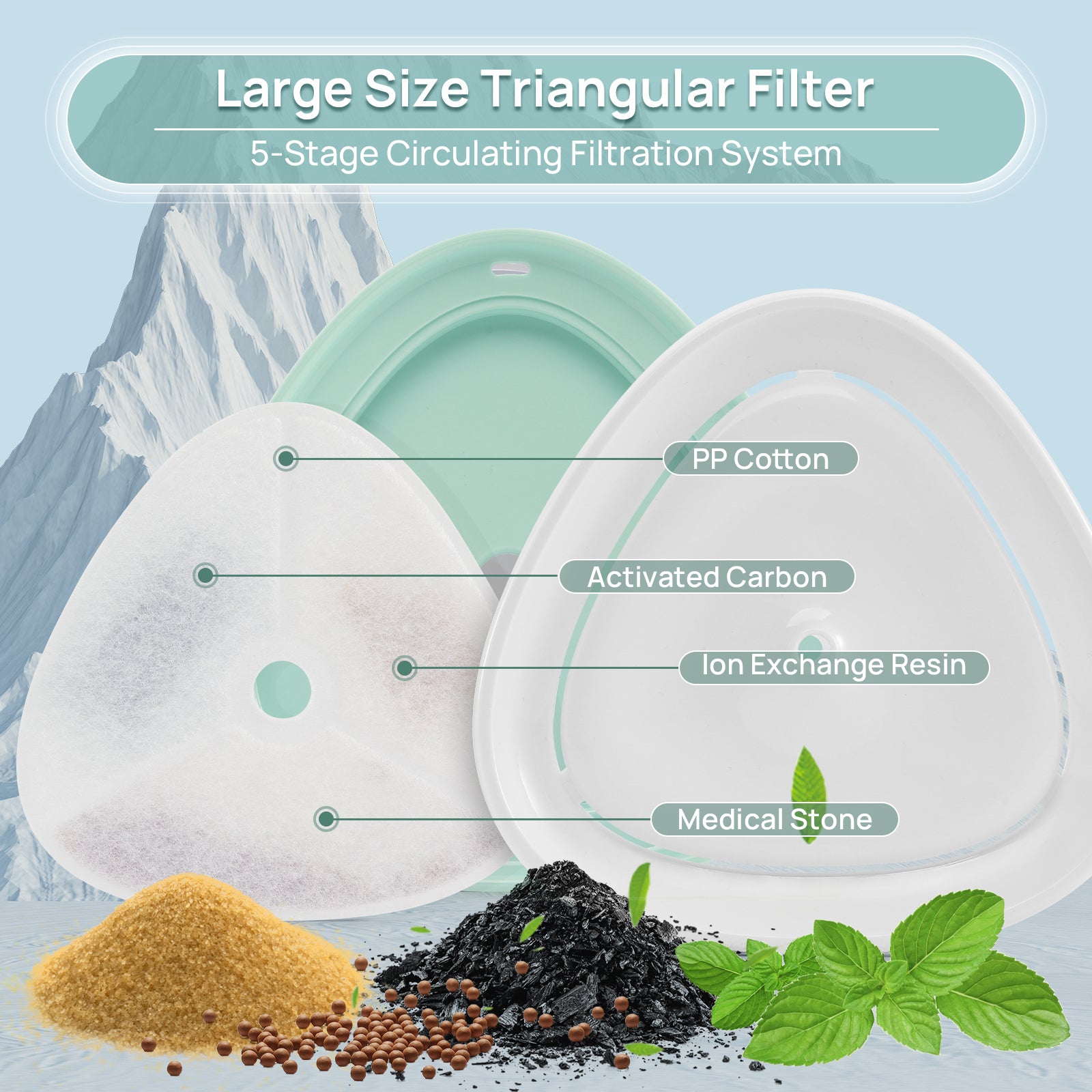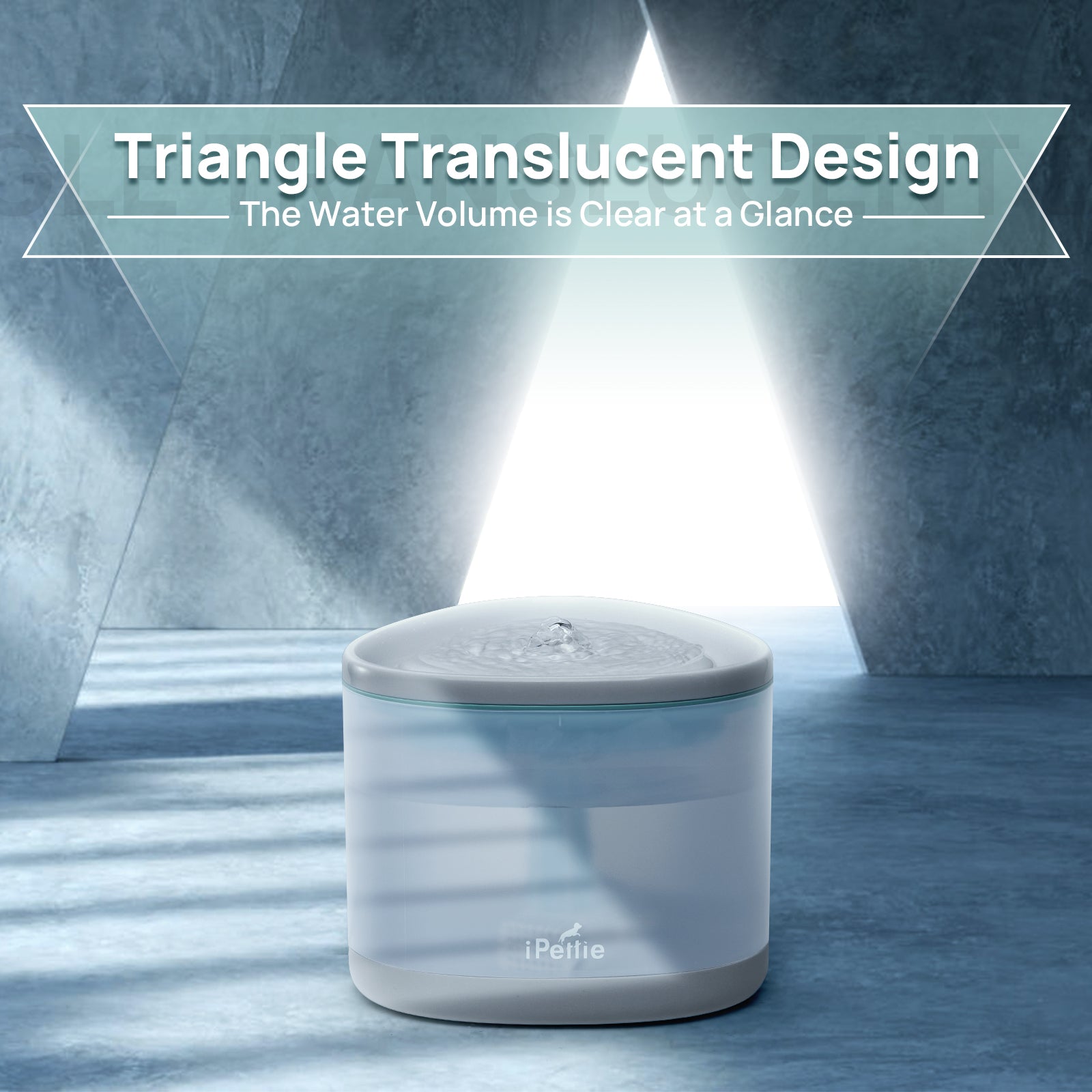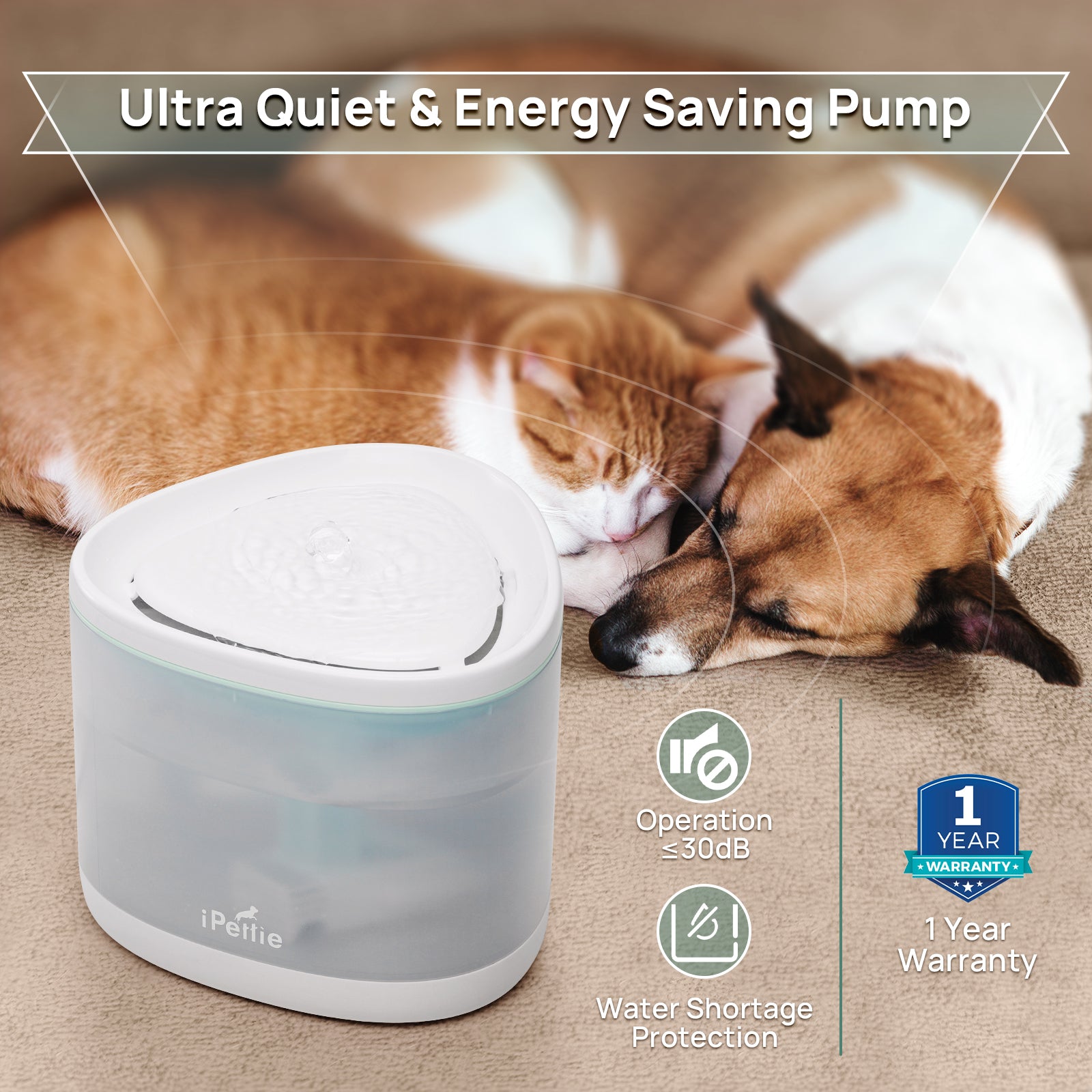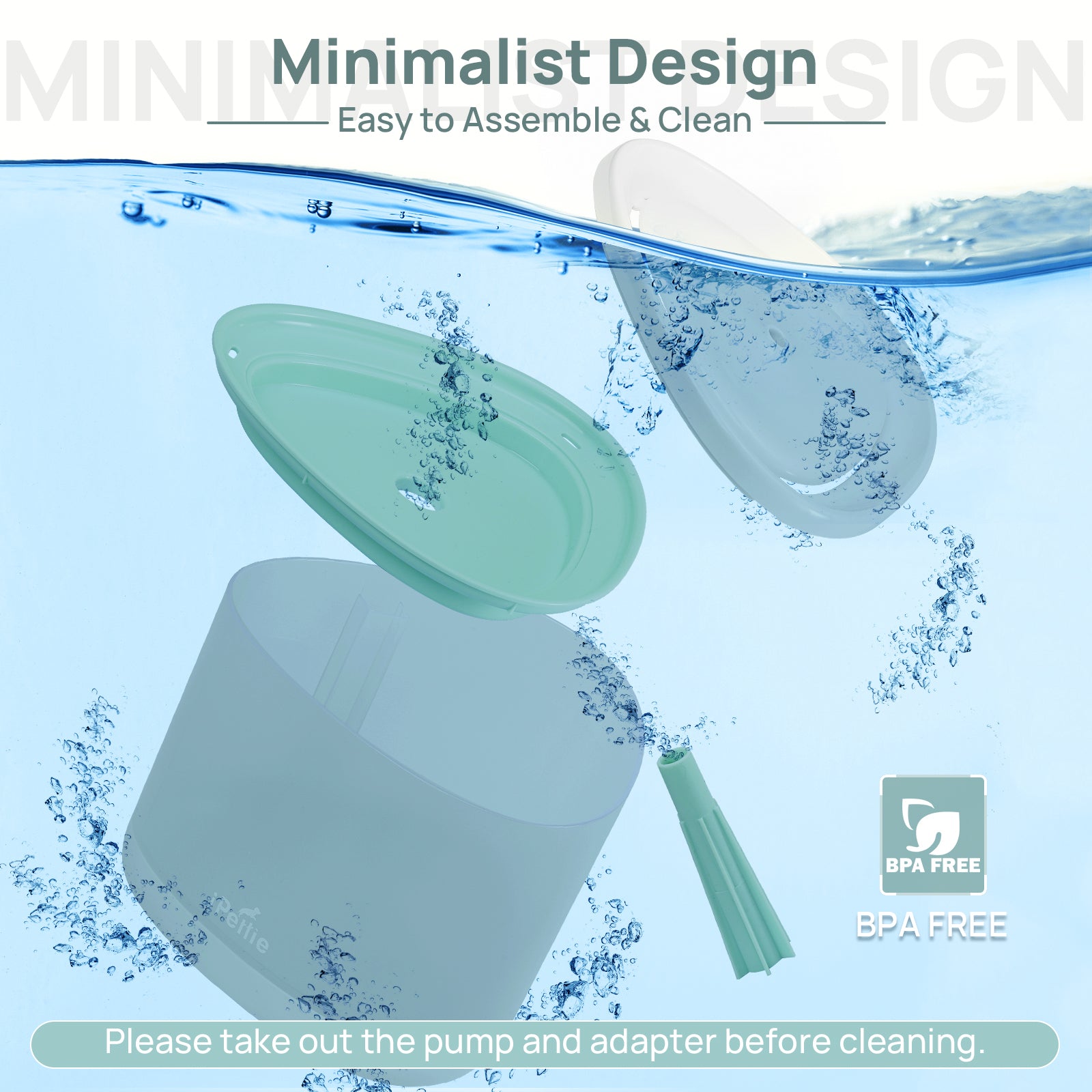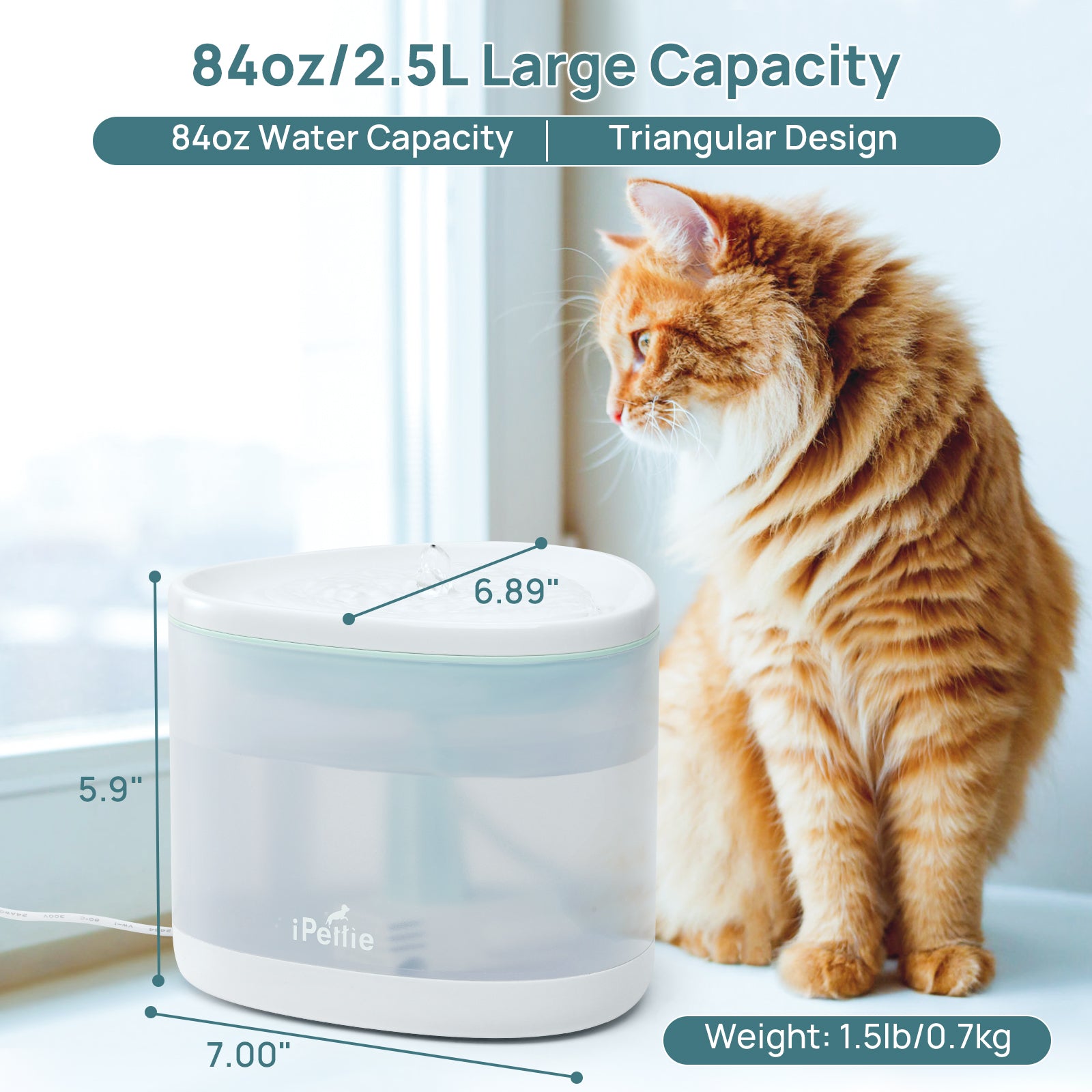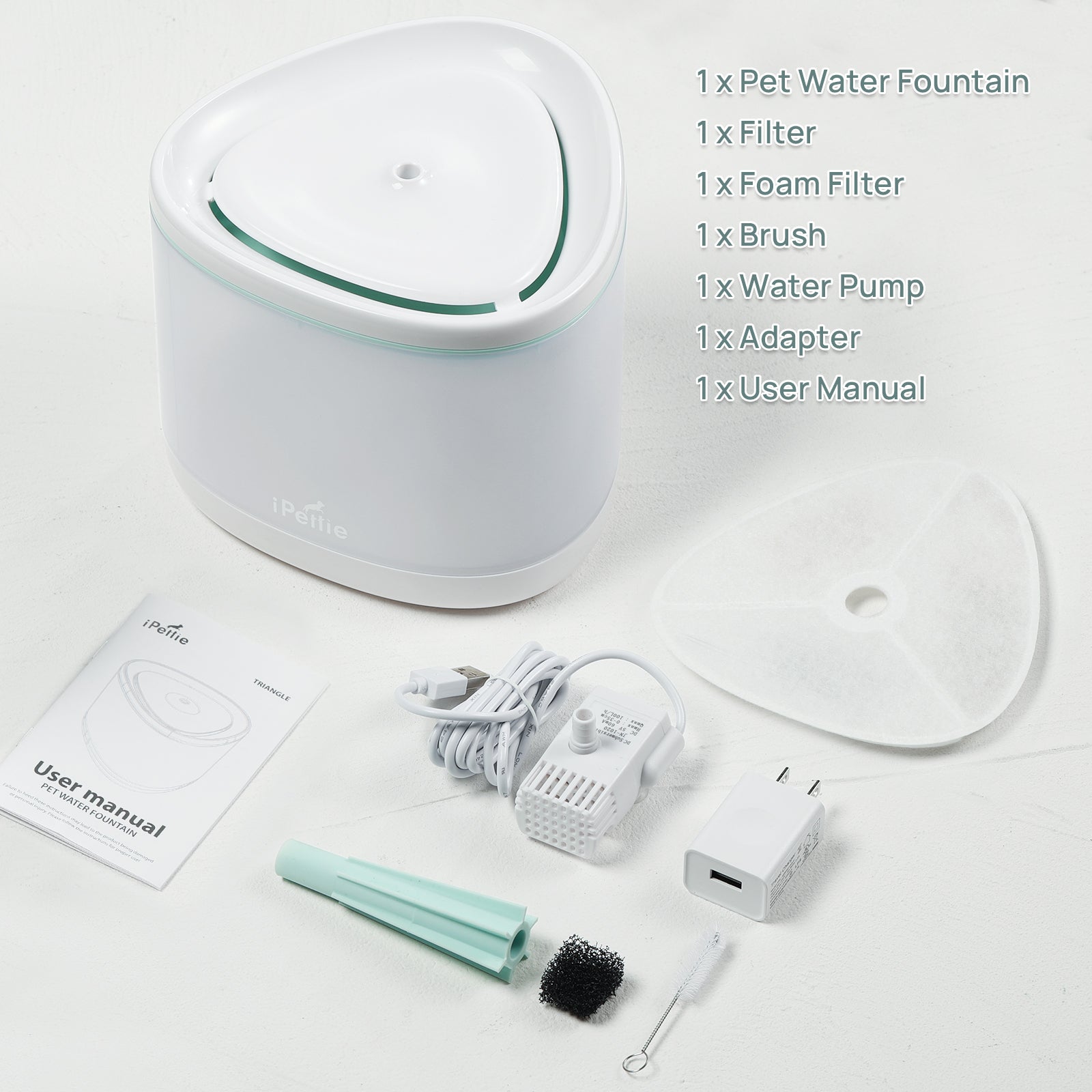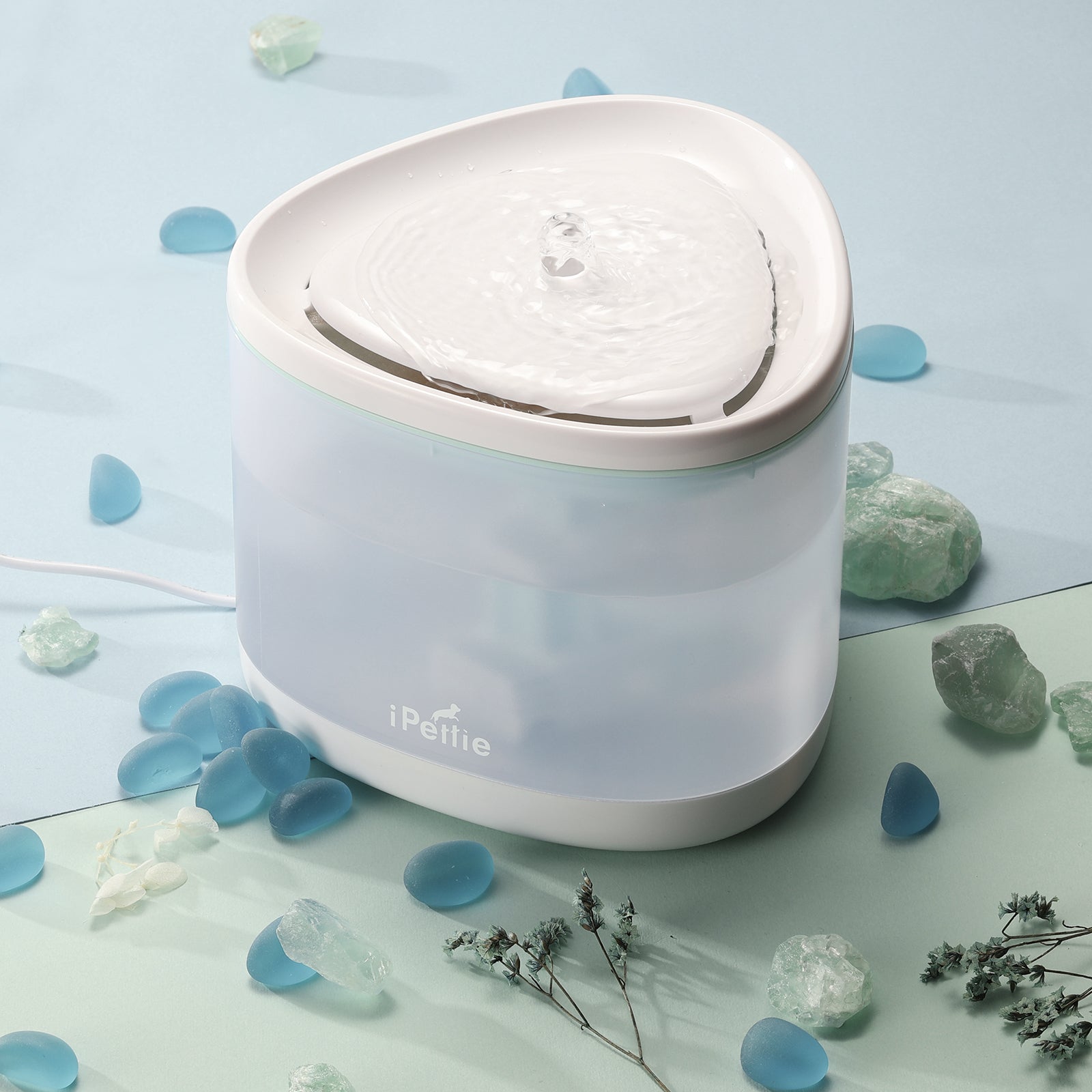 Triangle Pet Water Fountain, Cyan
💳iPettie accepts credit card & debit card payments with PayPal. Click the Paypal button at checkout page then you can switch to the credit card payment. 
Triangle Pet Water Fountain, Cyan
FEATURES
Minimalist Triangular Design with Clear Water Level Line
5-Stage Circulating Filtration System
Ultra Quiet Energy Saving Pump (< 30 dB)
84oz/2.5L Large Capacity & 80ml Water Shortage Protection
Food-grade high-quality BPA Free Material 
Great fountain with a regular clean.
This is a great water fountain for my two cats. They really enjoy the running water and it is a very peaceful sound that I like as well. It is easy to clean and works really quite flawlessly.
My only ding comes from cleaning. My apartment complex has pretty clean water and yet I find that the small foam filter gums up within a few days, not 2-4 weeks as stated by the replacement schedule. It is simple enough to clean, just pull the little foam price in front of the charcoal filter out and give it a good squeeze and rinse. The replacements are about 15.99 for four foam prices and four new charcoal filters which is reasonable. The both are good for 2-4 weeks but the foam piece just needs a good rinse in between changes or the flow gets weaks.
Great product otherwise, no discoloration or discomfort for both my 12 week old nor my 8 month old behemoth.
Would recommend.
Quiet and cute water fountain!
This cat water fountain is great! It was super easy to install and took about one minute. My cat likes to drink from the bathroom faucet so I used to turn it on and let it drip for him. This is the perfect replacement for that! It's very quiet and sometimes I can't even hear it when it's on. When the water level gets low, then you can start hearing the motor a little, letting you know to fill it up again. The LED light is great at night because it's just enough for the cats to locate it without it being too bright. Also very easy to clean. My chihuahua also loves drinking from it as well!
Just right
I can't rave enough about this water fountain bowl! The bubbling up of the water is just enough to create a nice flow but not so much that it creates a lot of sound. Since it flows out from the center there is ample space for the cats to drink from and the slight openings around the edges let's it slide back to the bottom to cycle again.Assembly was a breeze and the added brush makes for easy cleanup of the pump.