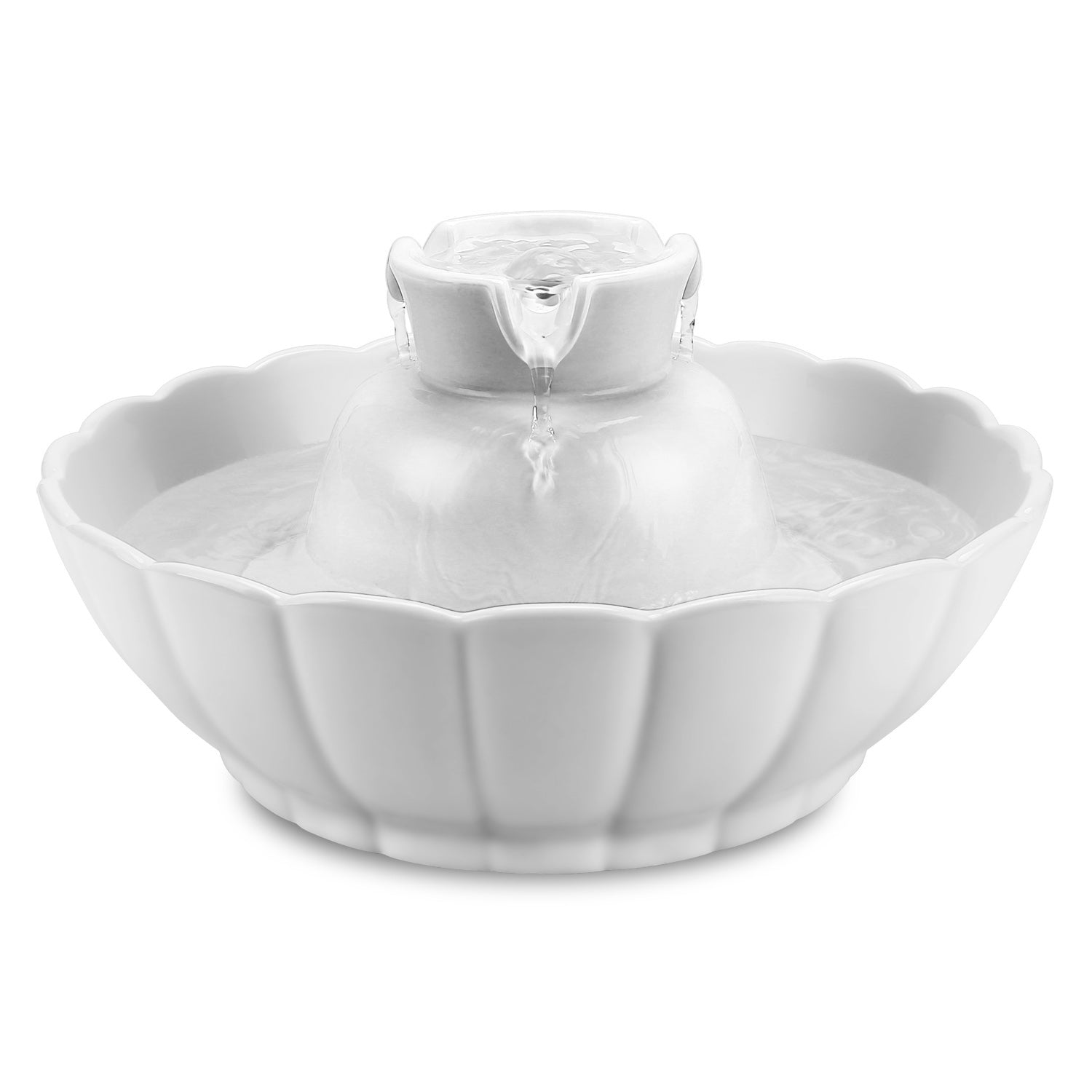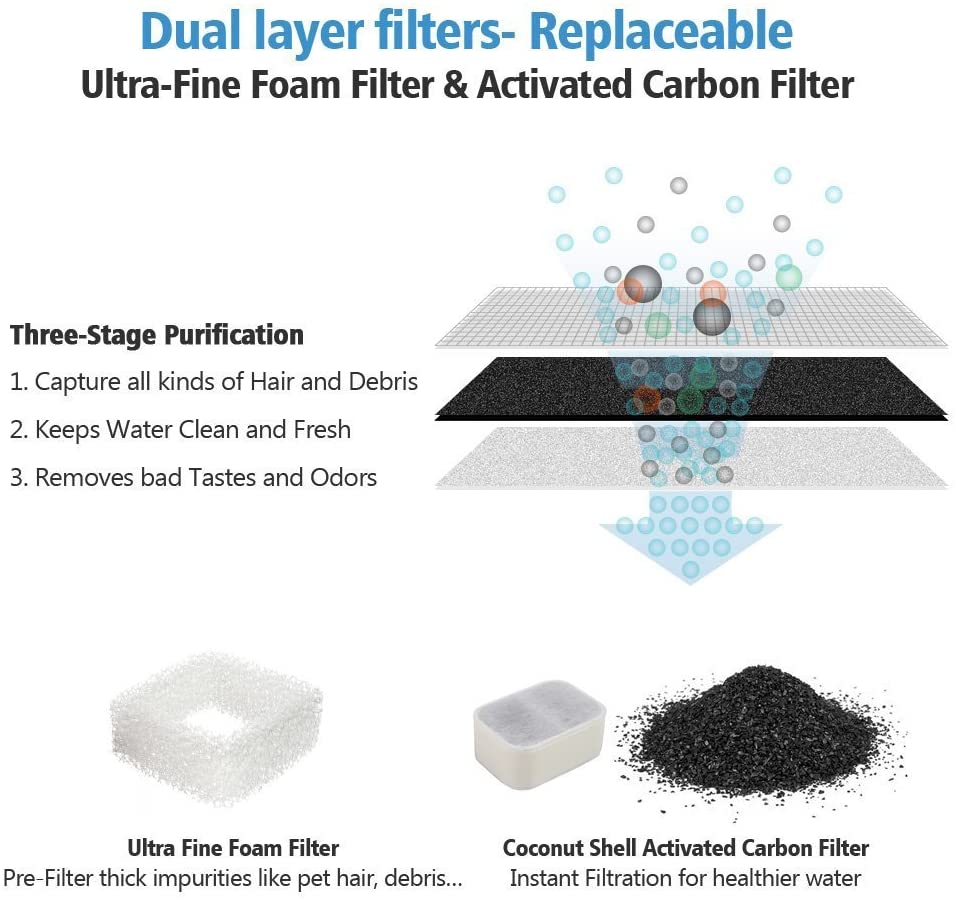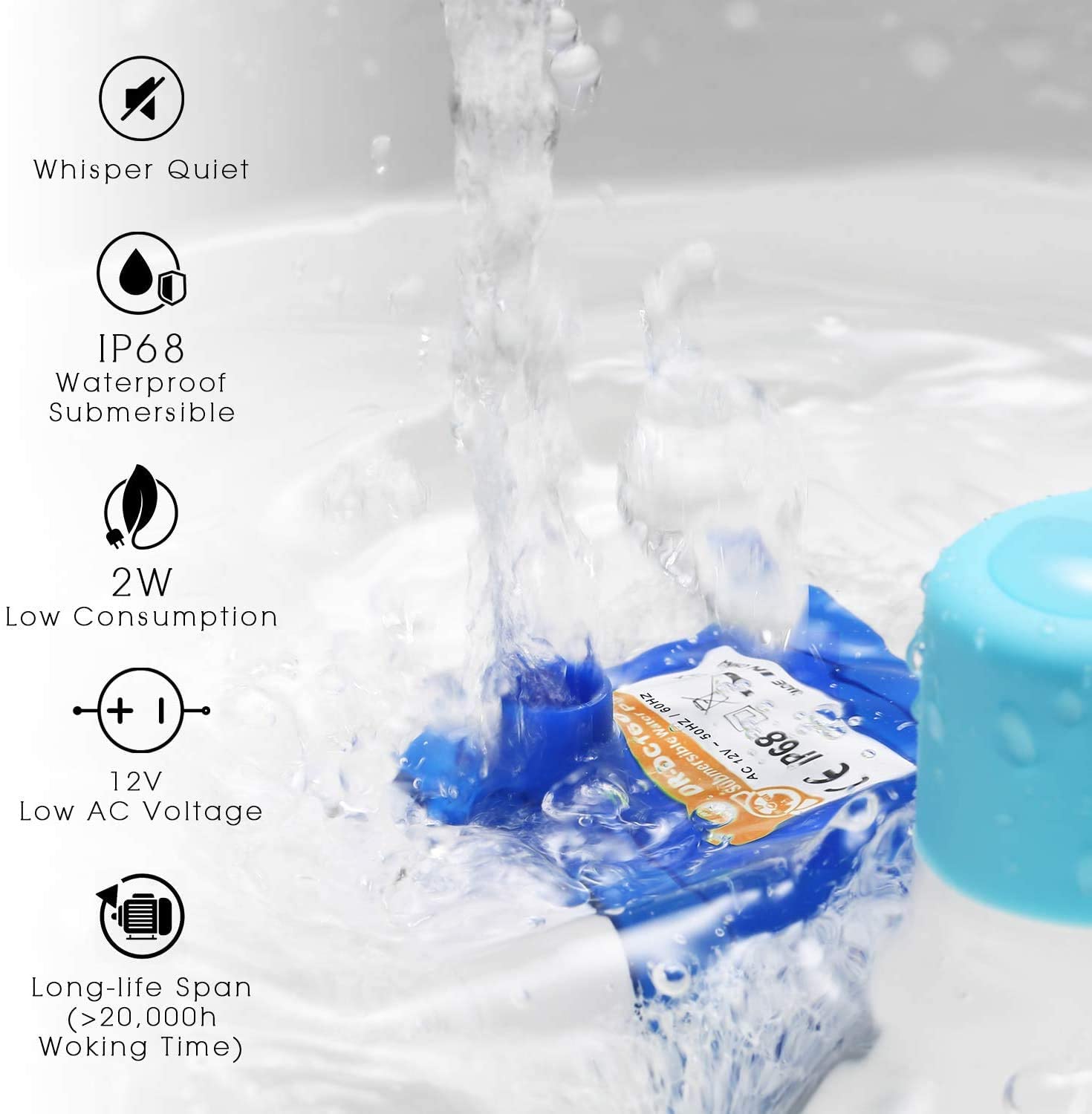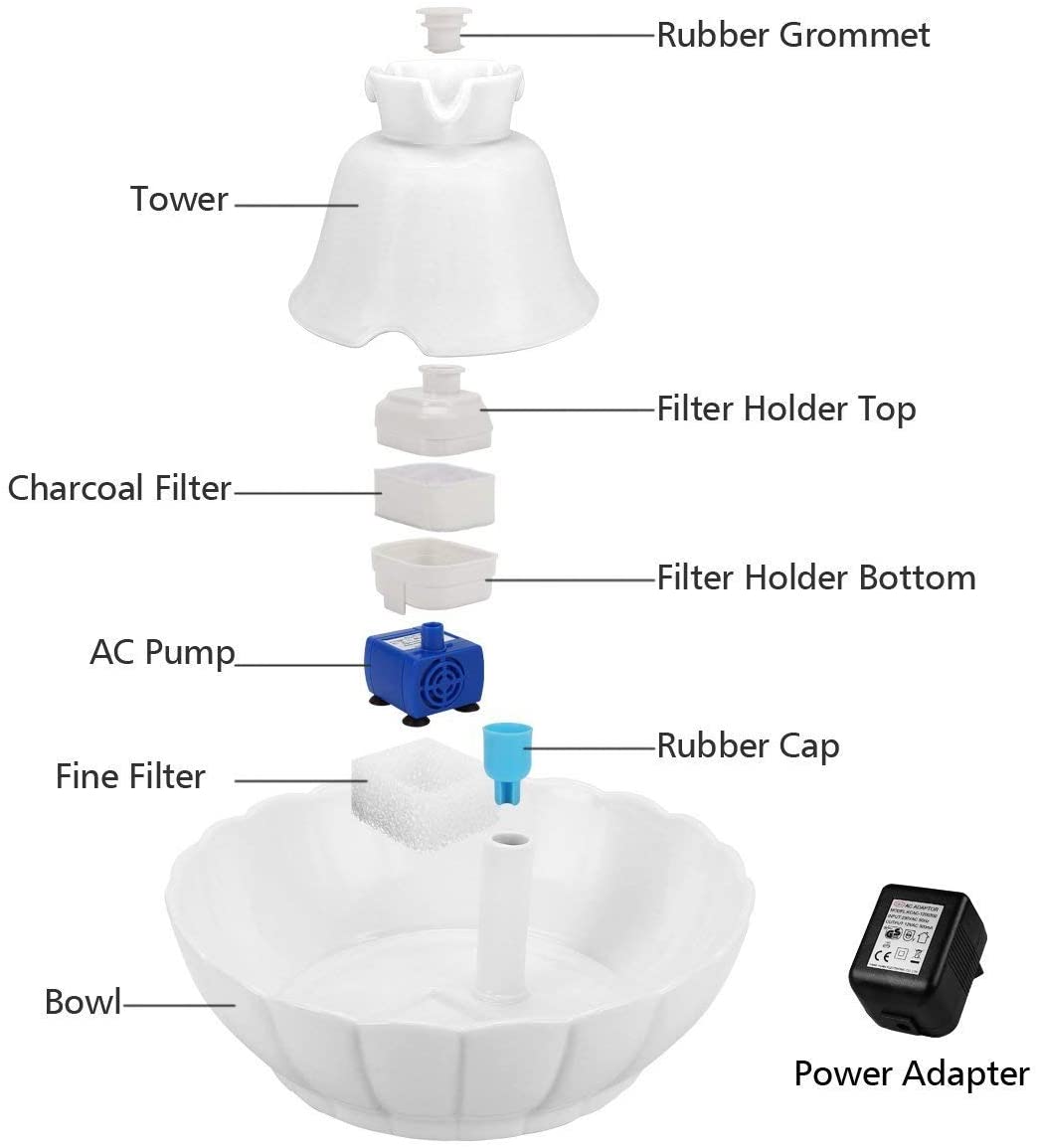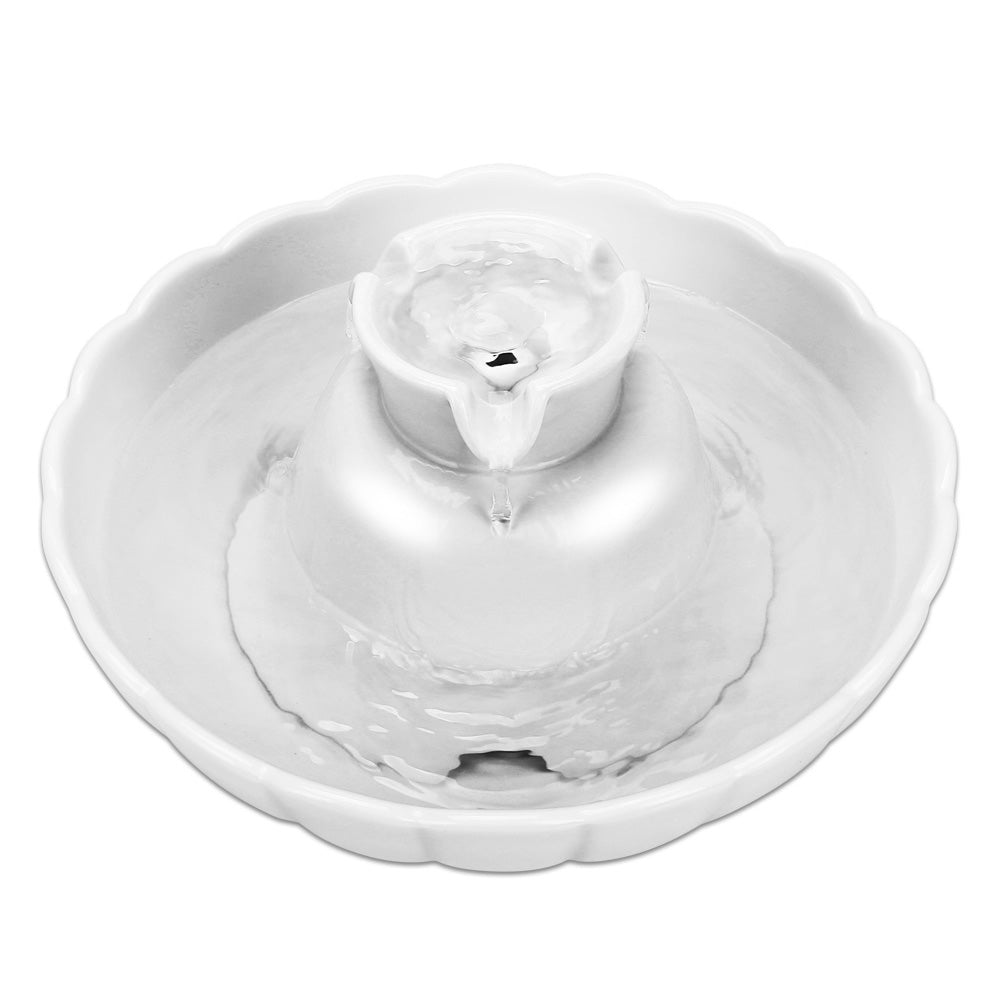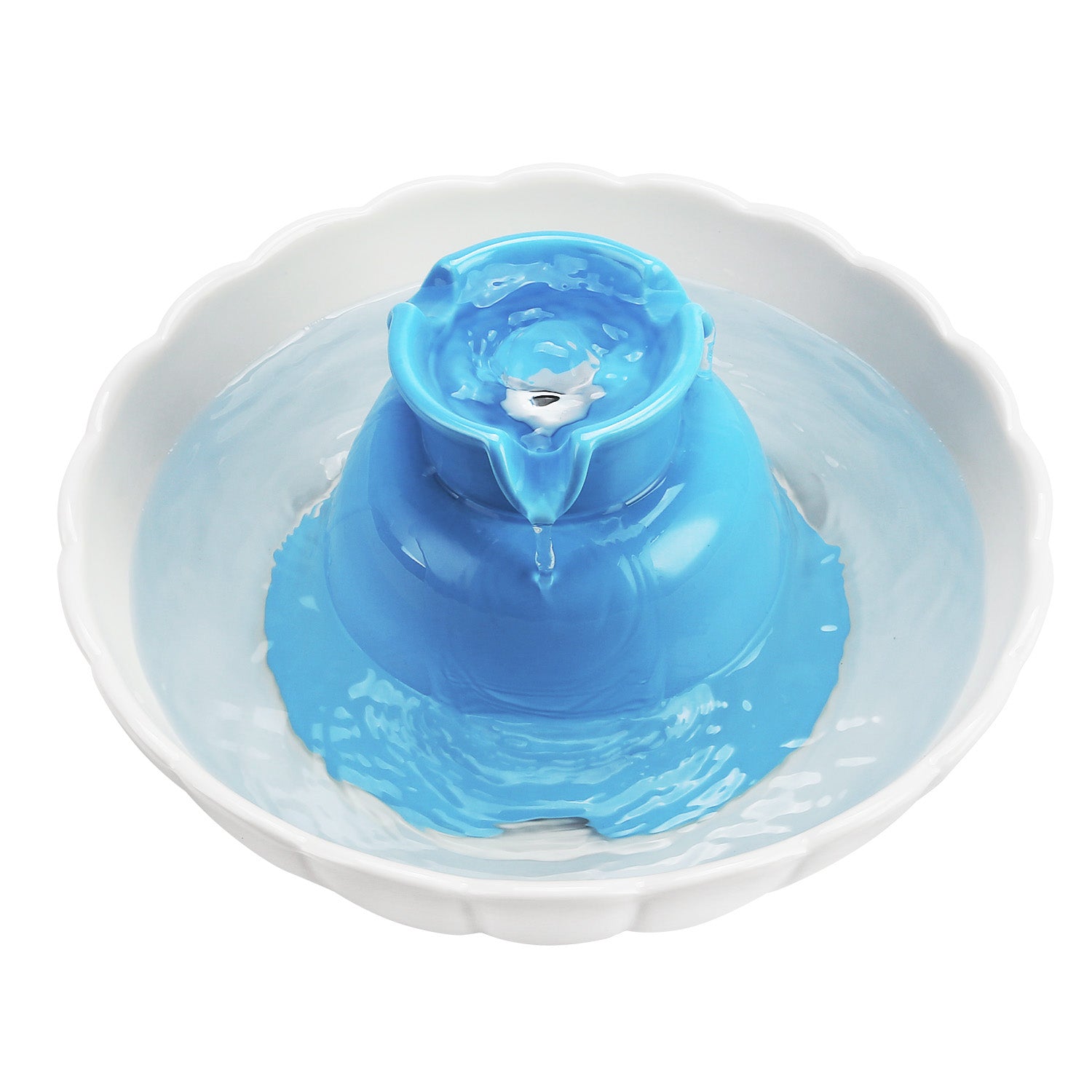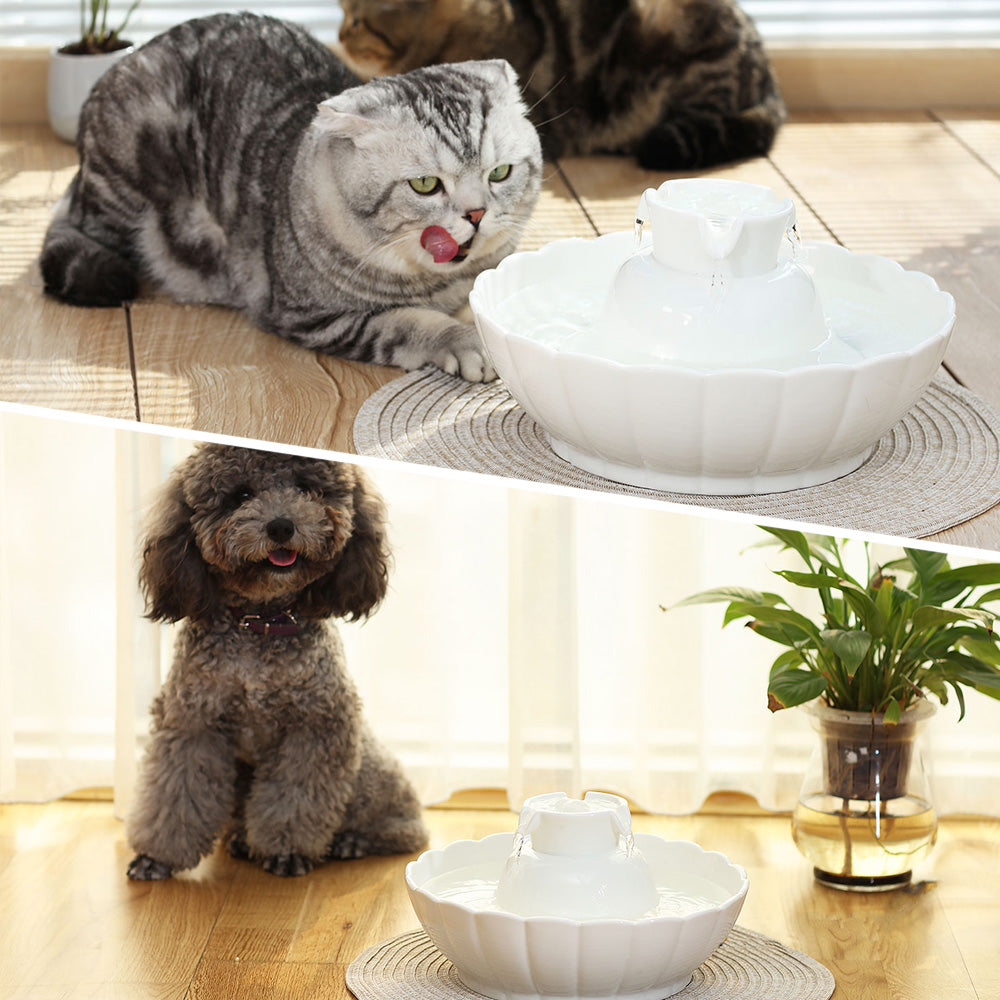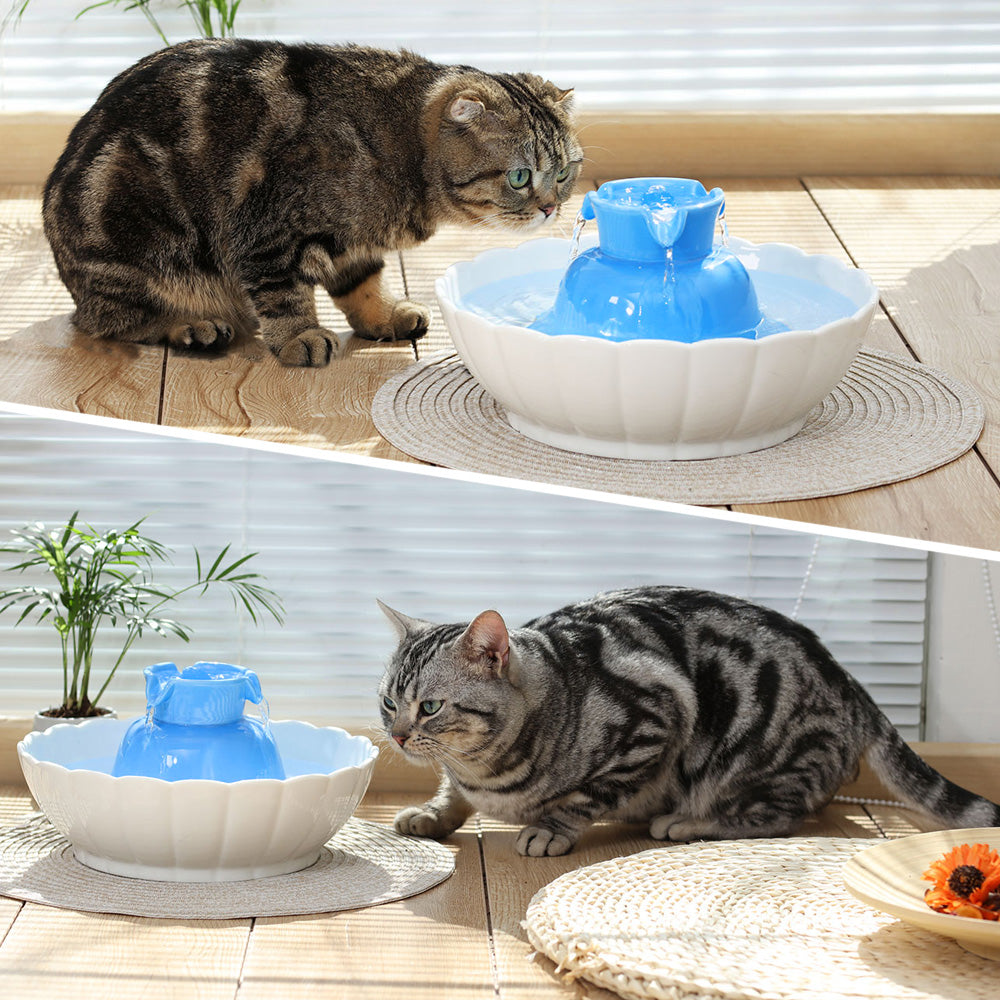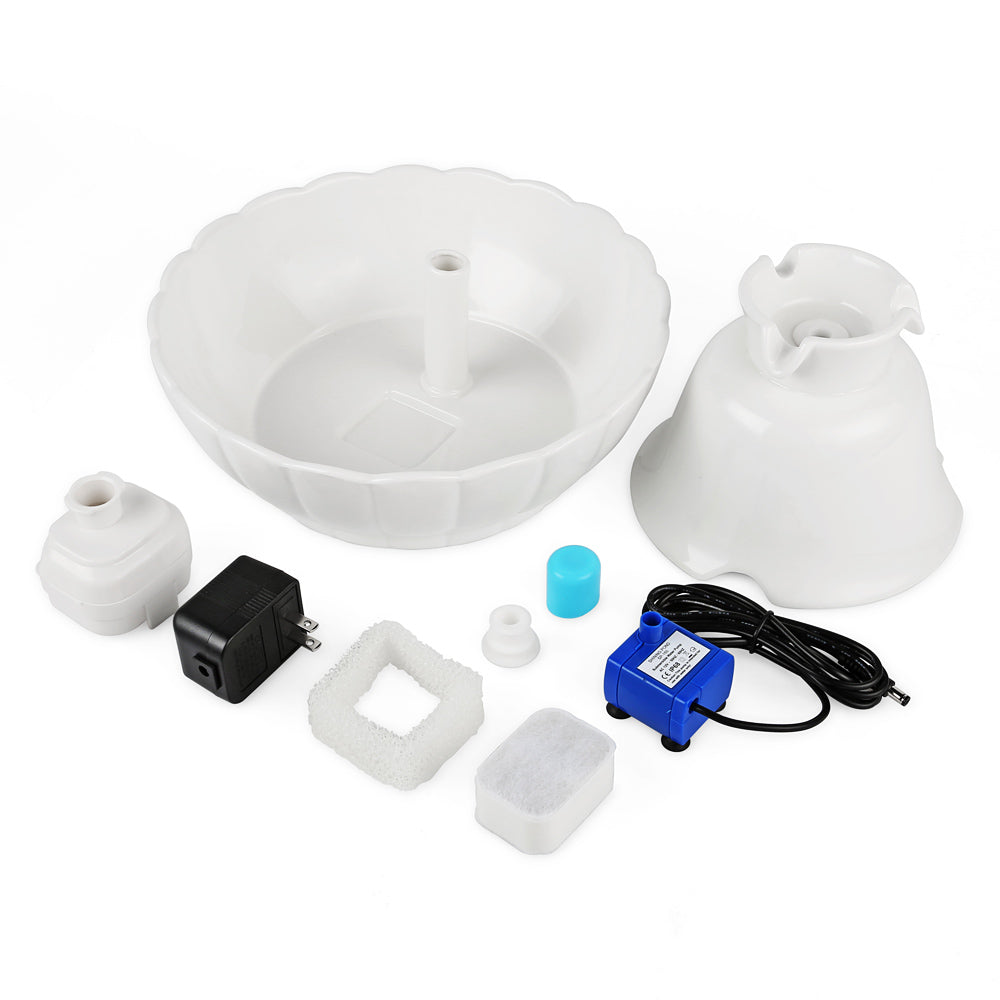 20% OFF
Tritone Ceramic Pet Water Fountain
💳iPettie accepts credit card & debit card payments with PayPal. Click the Paypal button at checkout page then you can switch to the credit card payment. 
Tritone Ceramic Pet Water Fountain
Product Features
Healthy from Inside and Out
Tritone pet fountain is made from high-quality natural ceramic, which is eco-friendly and non-toxic to your furry friends.

The dual filtration system includes two stages. A foam filter surrounds the pump to prevent hair and other large debris from entering the pump. In contrast, a carbon filter helps remove unpleasant odors and tastes and small particles, ensuring the water is clean and healthy.

The waterfall design adds oxygen to the water for freshness and encourages your pets to drink more.
Energy-saving and Whisper-quiet Operation 
Tritone runs at a low power consumption of about 2W. Keep the water level above the 'MIN' mark on the cone to avoid the pump running dry and burning out.

The quiet pump can operate for up to 10,000 hours, and when in operation, the noise you may hear is water dripping through the strainer into the bowl. 

The sound of the fountain won't scare your pets while also encouraging them to stay hydrated. 
Large Capacity and Hassle-free
With a 2.1L/71oz capacity, it's enough for an adult cat to drink for more than 2 days.

Remove the hassle of frequent water refilling, with no need to worry about water shortage for your pets. This makes it perfect if you are out of town for the weekend! 
Easy to Handle and Maintain
This water fountain can be easily set up and disassembled for cleaning in a few simple steps. 

All parts can be washed (except the plug and the pump) or wiped with a sponge or damp rag.

The water pump is covered with a 3-year warranty against defects.
Outstanding Pet Water Fountain
Excellent quality and very quiet.
My cat loves it ! Must have for your pet!
Also, the team at IPettie always delivers outstanding customer service.
Filter holder is defective. No response to order a replacement.
Filter holder is now defective. Sadly no response from ipettie to my request for ordering a replacement.
Fountain will not work until I am able to get this piece replaced.
I am/was planning to get another one for my grandson's cats ( my grand kitties), so I hope this review will lead to a way to order the part I need for mine, and give me confidence in this companies customer support.
Tritone Ceramic Pet Water Fountain
Vet recommended
This fountain has been the best solution! Purchased for our cat with urinary track issues at our vet's recommendation. She was hopeful it would increase his hydration and keep him healthy. Well made, long lasting, simple to clean and maintain. And customer service when we have needed parts (we have had this fountain a long while now) has been incredibly helpful and responsive. Purchased a second for my sister's cats and they love it too.
How do I order more filters for the pump !