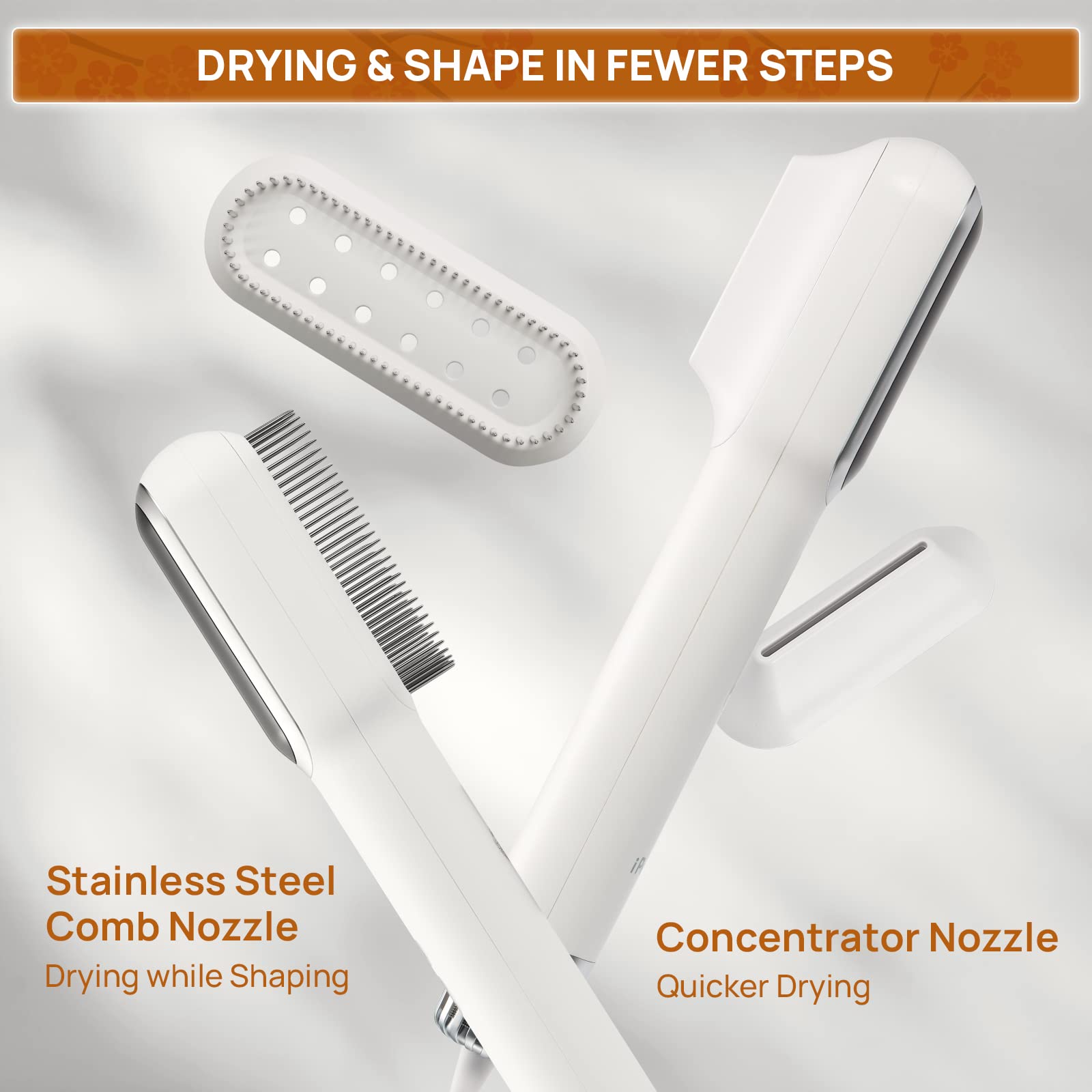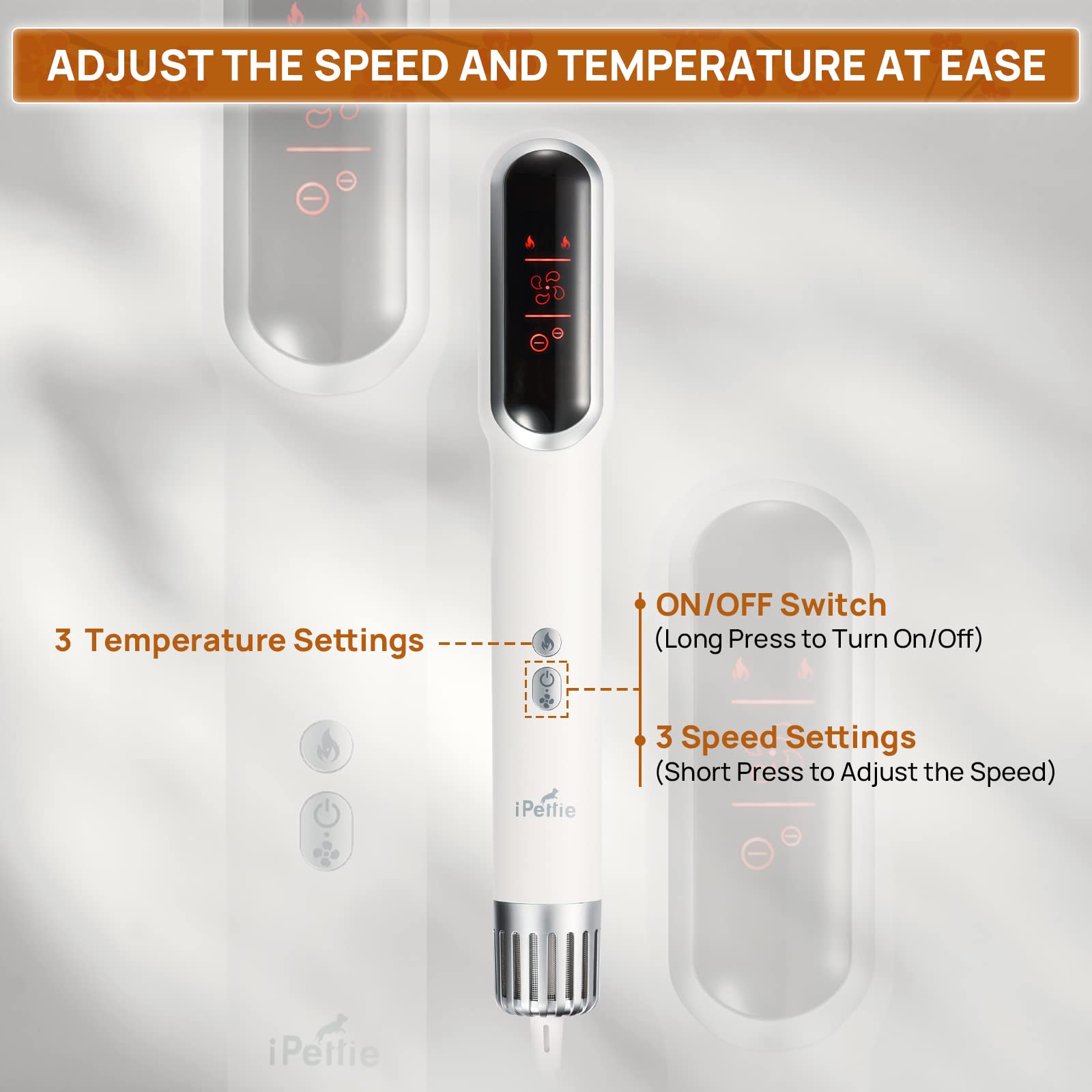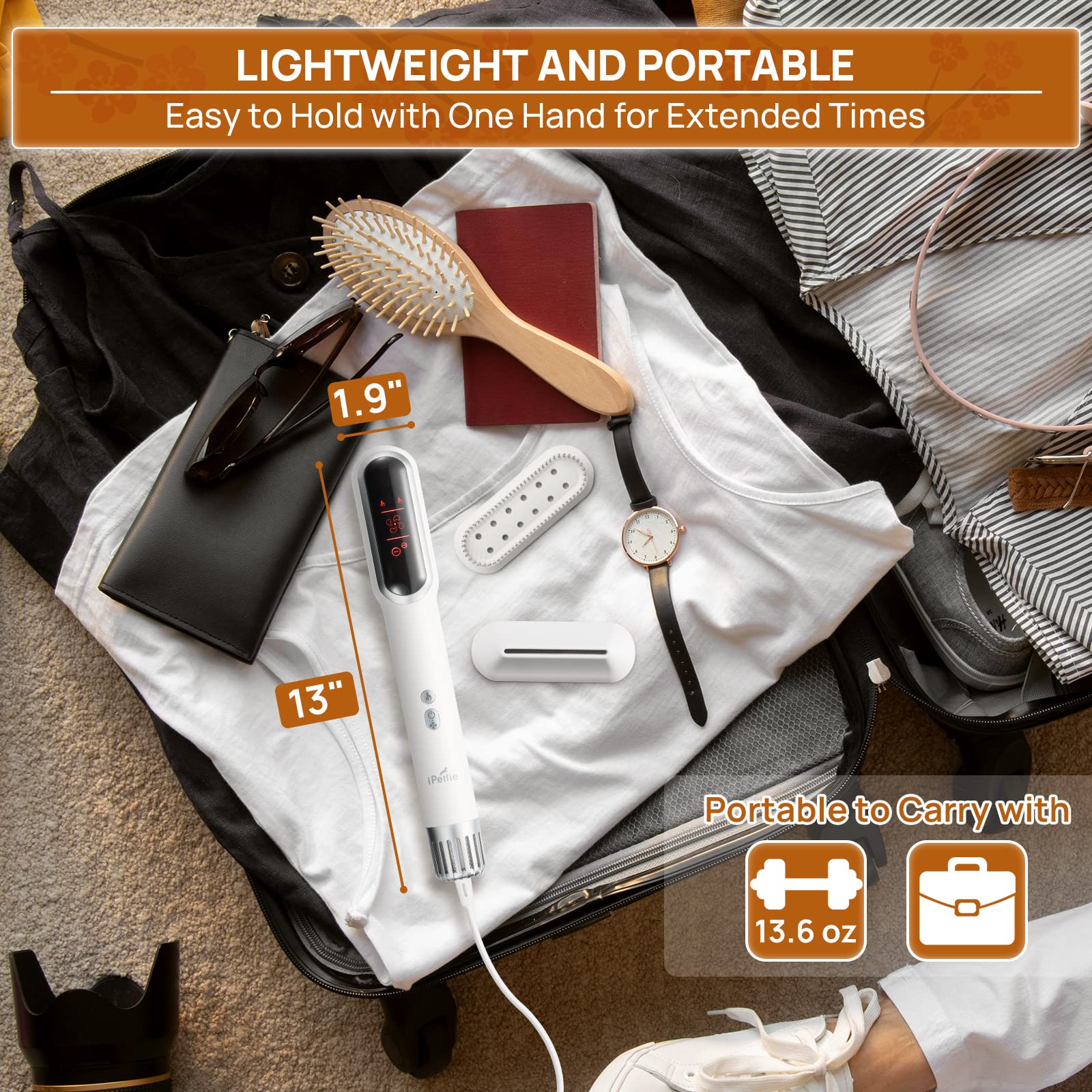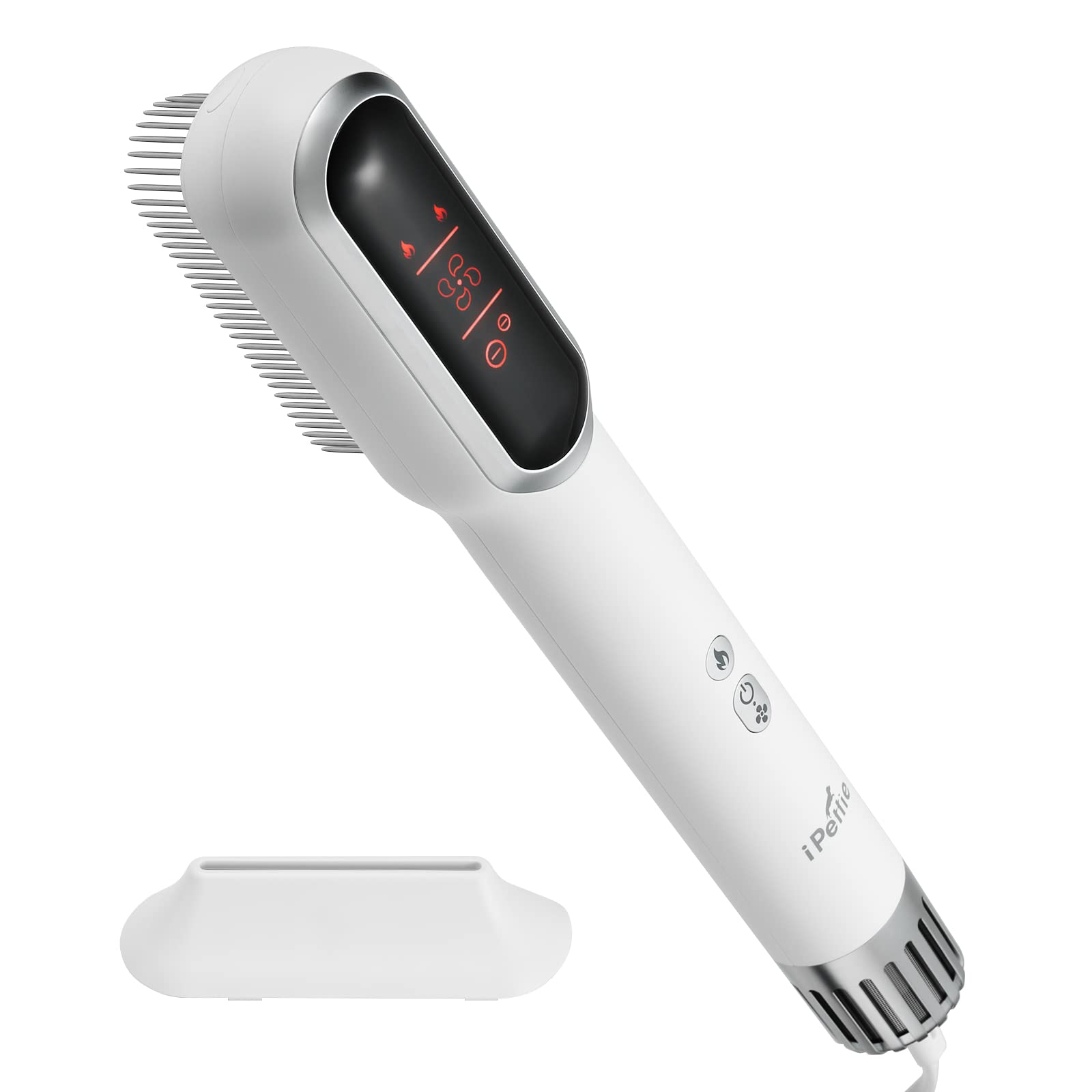 Ionic Pet Hair Dryer with Stainless Steel Hair Comb
💳iPettie accepts credit card & debit card payments with PayPal. Click the Paypal button at checkout page then you can switch to the credit card payment. 
Ionic Pet Hair Dryer with Stainless Steel Hair Comb
Powerful High-speed Motor
: Provide a satisfying fast-drying experience. Strong airflow speed is up to 106,000 rpm. Power: 800W/ 1.1HP. Voltage: 120V~.
2 in 1 Grooming Design:
This dog grooming dryer with stainless steel comb can easily remove matted hair and tangles from your pet's coat while drying. The concentrator nozzle devotes to drying faster after bathing and wiping.
Durable Stainless Steel Pet Hair Comb:
Features painless rounded teeth to provide a comfortable and safe skin massage for furry kids, while also promoting blood circulation. This dog grooming dryer is ideal for medium-long hair cats or dogs.
Adjustable Heat and Airflow Settings
: 3 Temperatures Cool, Warm(95°F/35°C), Hot(158°F/60°C ), and 3 Wind Speeds(20m/s-50m/s) are clearly visible on the LCD display, you can see the current running mode of the pet dryer.
Negative Ion Generator
: Our ionic hairdryer can release 16 million/cm³ of nano ions during drying, which decreases frizz and flyaways while Increasing smoothness.
Portable & Less Noise (75dB)
: Weighs only 13.6 oz. The dog grooming dryer is comfortable to hold for an extended time without feeling exhausted. And it's much easier to carry with and store than a bulky full-size pet hair force dryer.
Key Features


3 Heat & 3 Airflow Settings
3 Temperatures - Cool, Warm(95°F/35°C), Hot(158°F/60°C )
3 Wind Speeds - (20m/s-50m/s)
Less Noise & Pet Friendly
Noise is only below 75dB. It is recommended that try to start blowing at the lowest speed and your puppies or kittens won't scared of the quiet pet dryer.
Overheating Protection
Ultra safe for your puppies or kittens.
Tips to Get Grooming Done Efficiently


Step One
Dry your pet with a dry towel until no water drips out.

Step Two
Use the hair blower with the concentrator to dry your pet's hair to 70% Dry.

Step Three
Dry and brush the hair with the comb nozzle till the appearance of a satisfactory shape.

Tips to Install or Remove the Comb


Take the Comb off
Press the button on the top of the dryer to remove the comb/styling nozzle

Install the Comb - Step One
Align the bottom of the comb/styling nozzle with the hole (the red part shown in the picture) in the dryer.

Install the Comb - Step Two
Gently press the bottom and the upper of the comb/styling nozzle into the dryer.