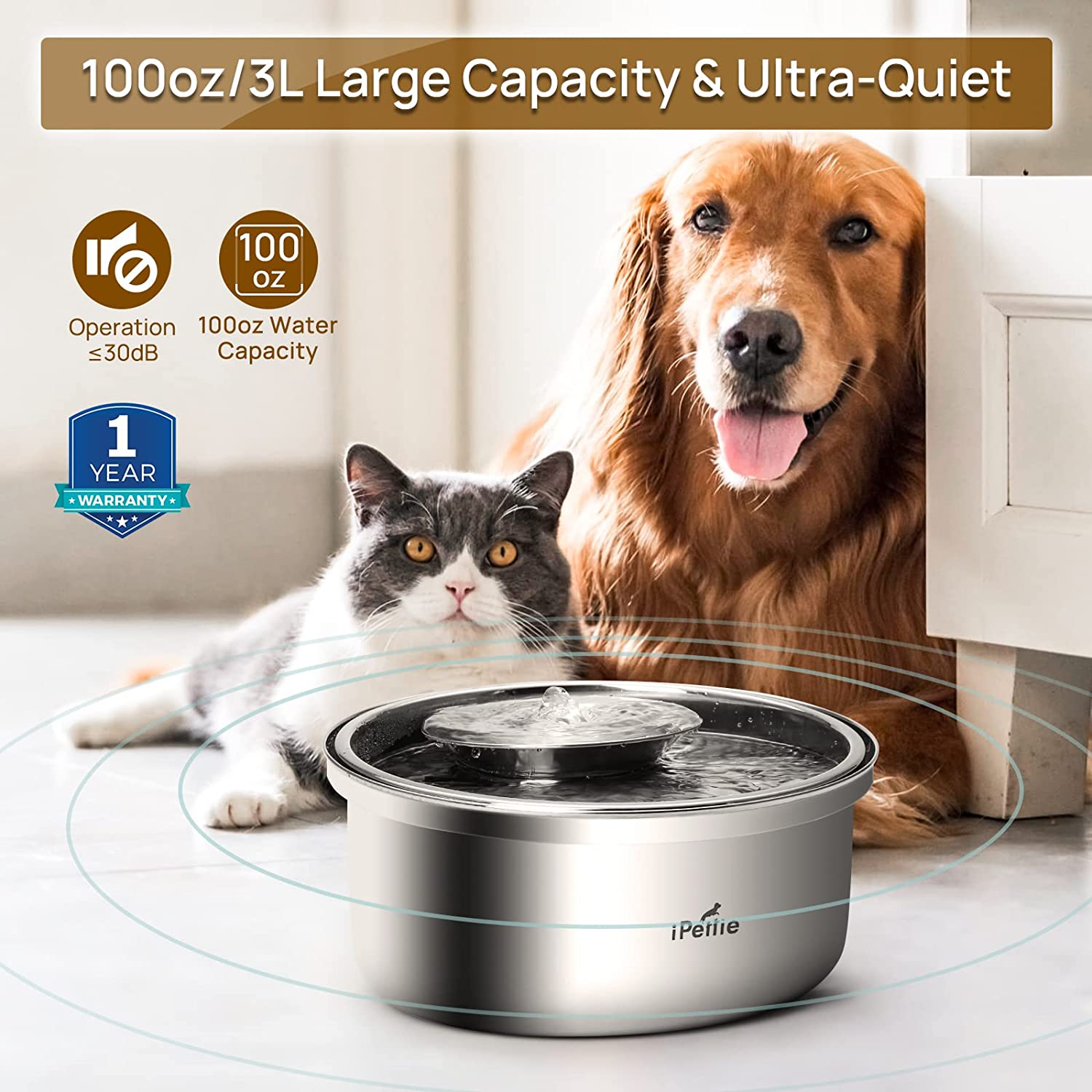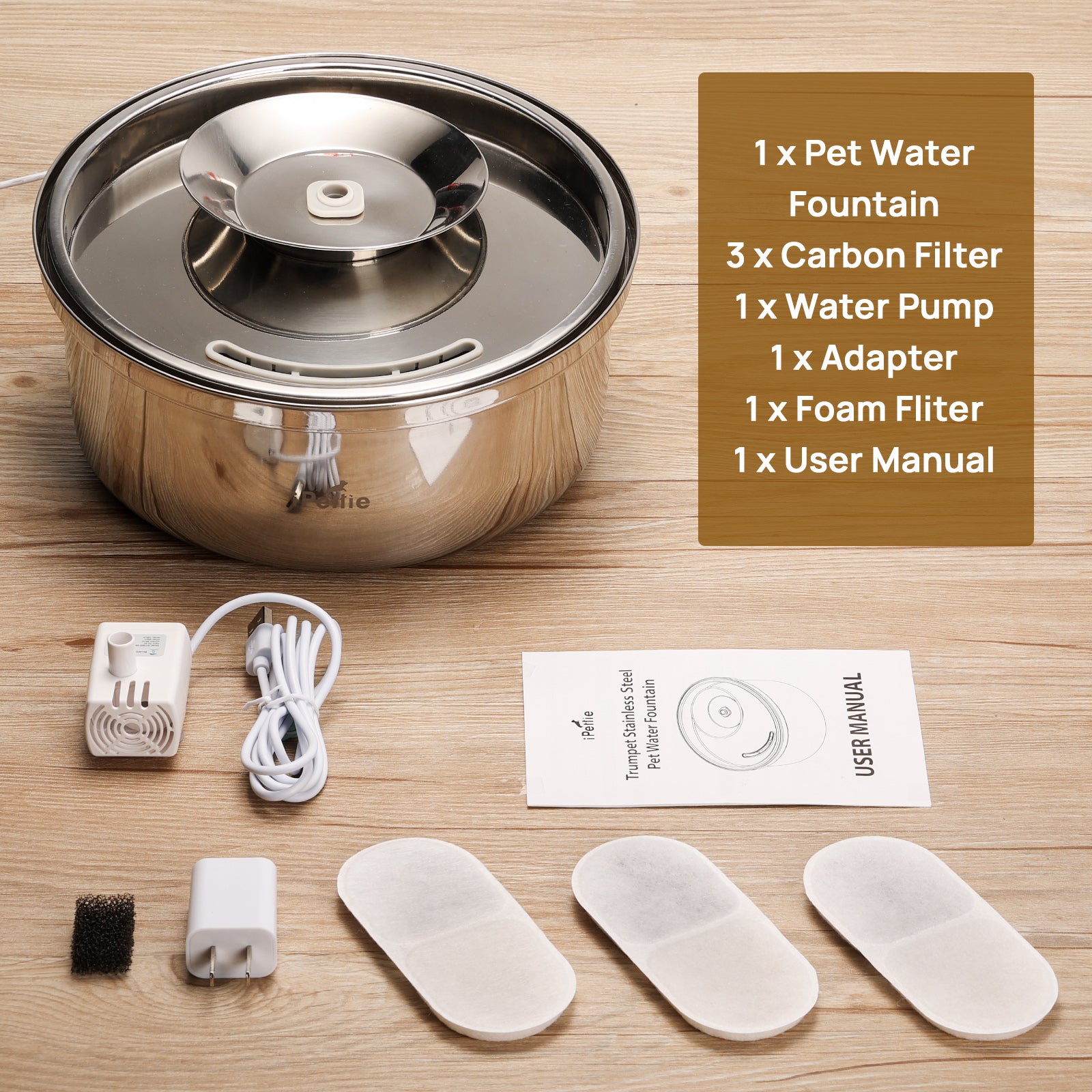 20% OFF
Trumpet Stainless Steel Pet Water Fountain
💳iPettie accepts credit card & debit card payments with PayPal. Click the Paypal button at checkout page then you can switch to the credit card payment. 
Trumpet Stainless Steel Pet Water Fountain
Product Features
Easy to Clean: The 304 stainless steel fountain is durable and easy to clean.

Hygienic Multistage Filtration: Consisting of two filters, the system provides a healthy and oxygen-enriched waterfall for pets. The first filter traps hair and large debris, while the second removes fine particles while improving the taste of the water. 

Ergonomic Angle: The 7° tilt on the water basin provides a more comfortable drinking angle and promotes water movement from the mouth to the stomach. Also, it helps to keep your pet's face clean and prevents whisker fatigue.

Great for Senior Pets: The 7° tilted and two-tiered drinking dish design of the metal cat fountain is great for senior or arthritic pets who can't bend down to drink like they used to.

Ultra Quiet Pump: -The Trumpet pet fountain features a low-voltage pump that is reliable for 2-3 years and has a low operating noise of less than 30 dB.