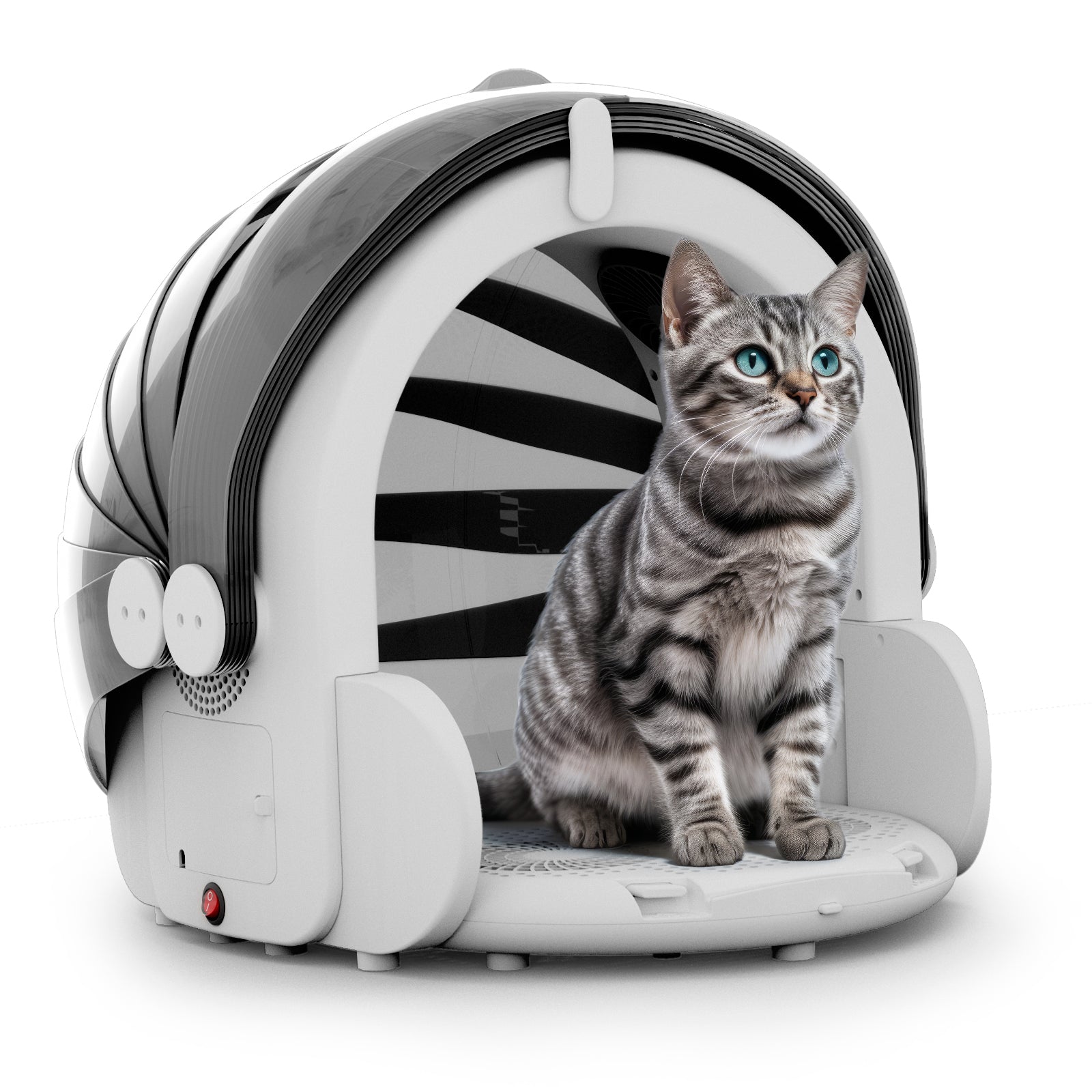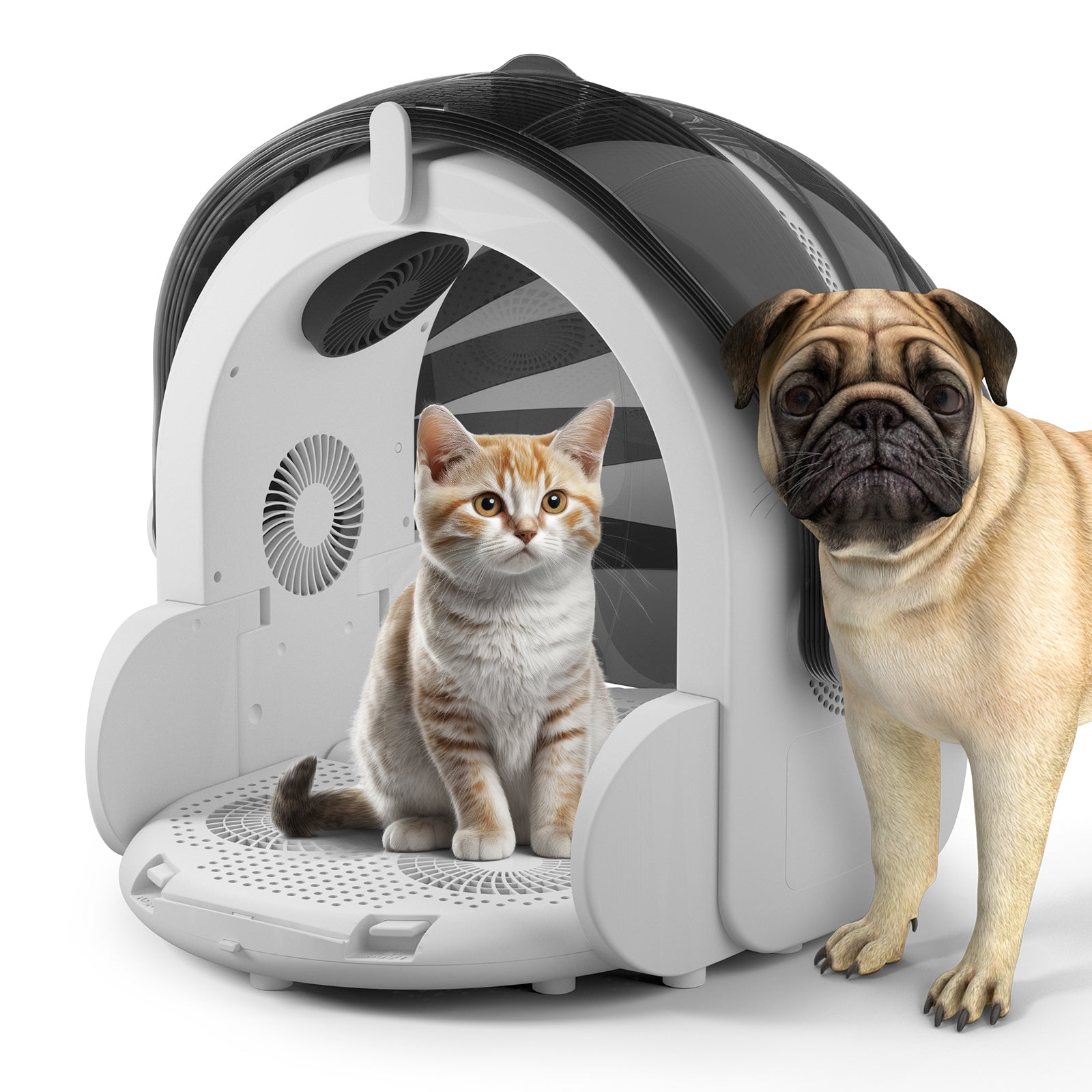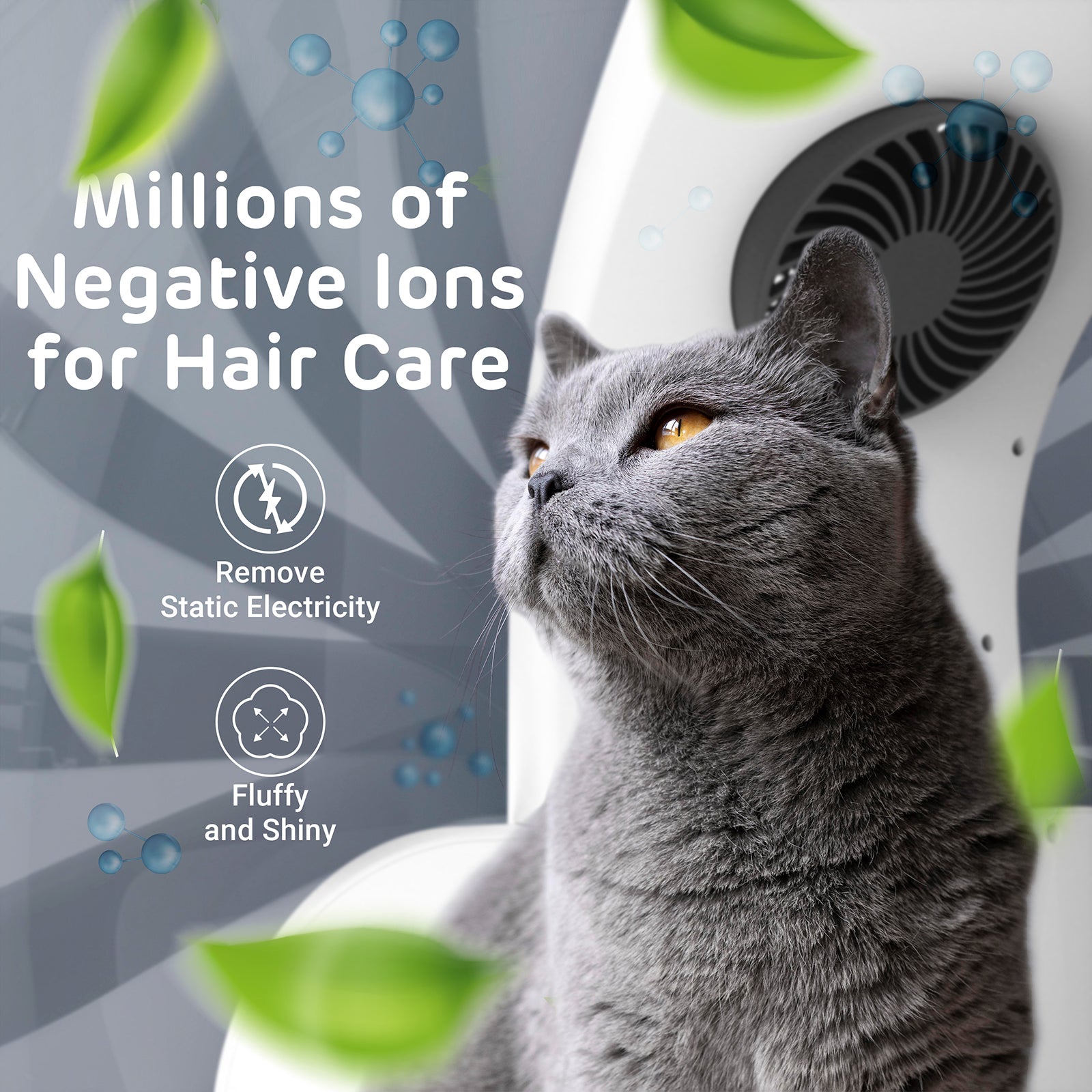 💳iPettie accepts credit card & debit card payments with PayPal. Click the Paypal button at checkout page then you can switch to the credit card payment. 
Key Features
8 Fans, Speedy Drying: Achieve rapid pet drying with our advanced 360° airflow circulation system, which evenly covers your pet's entire body, including tricky spots like the belly, toes, and armpits. With this feature, you can keep your hands free while ensuring your pet is thoroughly dried. The system boasts 8 high-velocity fans located on the bottom, sides, and top, working in harmony to ensure efficient drying.

Easy Control with User-Friendly Touch Panel: Our dryer offers 4-speed settings, temperature control from 68-110°F, and a 1-99 minute timer to cater to different needs. It's designed for intuitive use - you can quickly grasp how to operate it. For initial use, we recommend starting with the lowest fan speed to let your pet acclimate to the new friend's sound.

Ultra Quiet Operation: Our cat hair dryer incorporates noise reduction technology, ensuring it emits a low working sound of less than 50 dB. Numerous satisfied users have reported that their furry companions remain calm and relaxed during the drying process with our machine.

Spacious and Practical Size: With dimensions of 23.9"L x 18.7"W x 17.3"H, our pet drying room comfortably accommodates small to medium-sized cats and puppies weighing up to 20 lbs. This ensures your furry friend can enjoy a comfortable drying experience without feeling confined.

Built-in Advanced Ion Generator: The drying box releases millions of negative ions, promoting smoothness, reducing frizz, and eliminating static electricity. It's a perfect solution for both you and your furry friend.