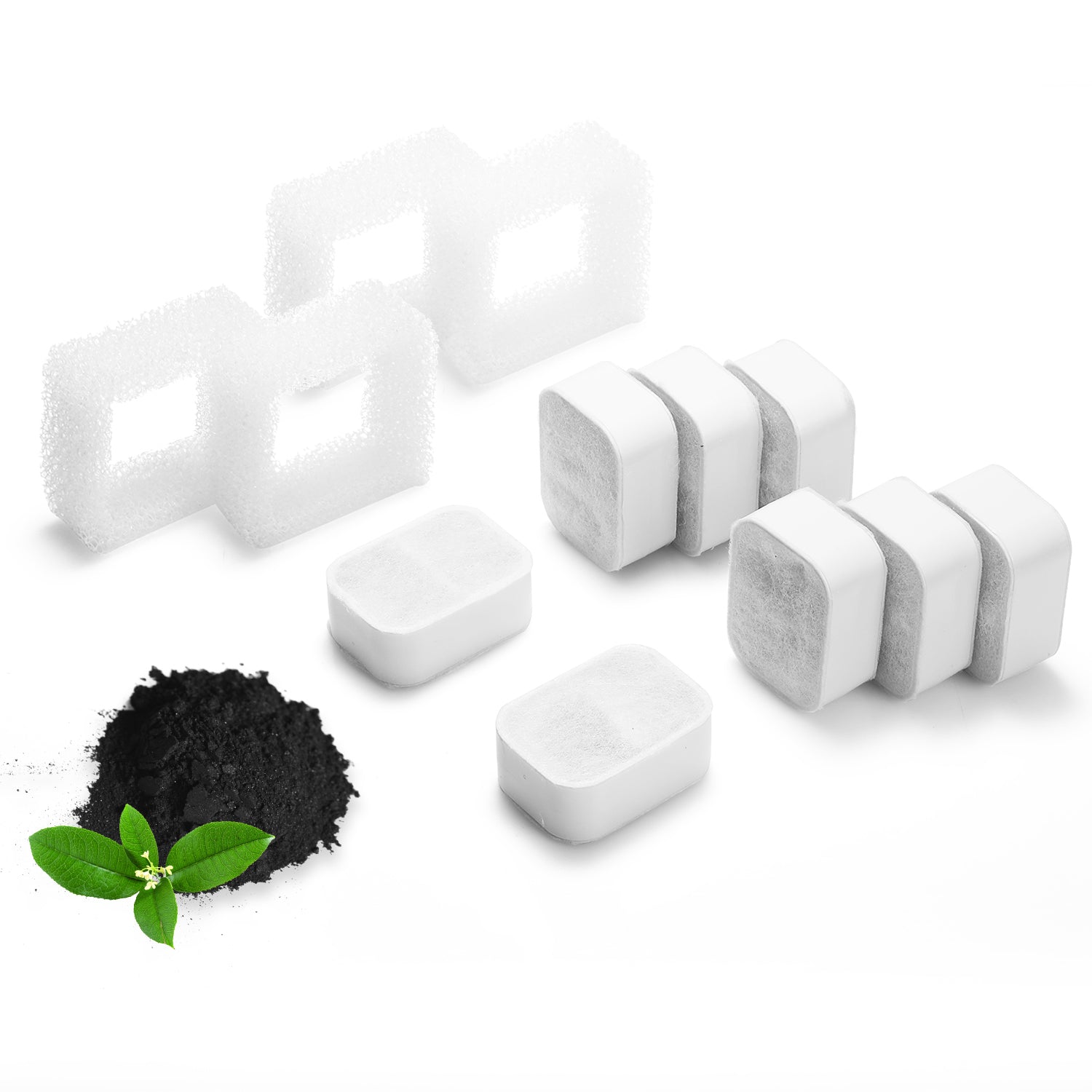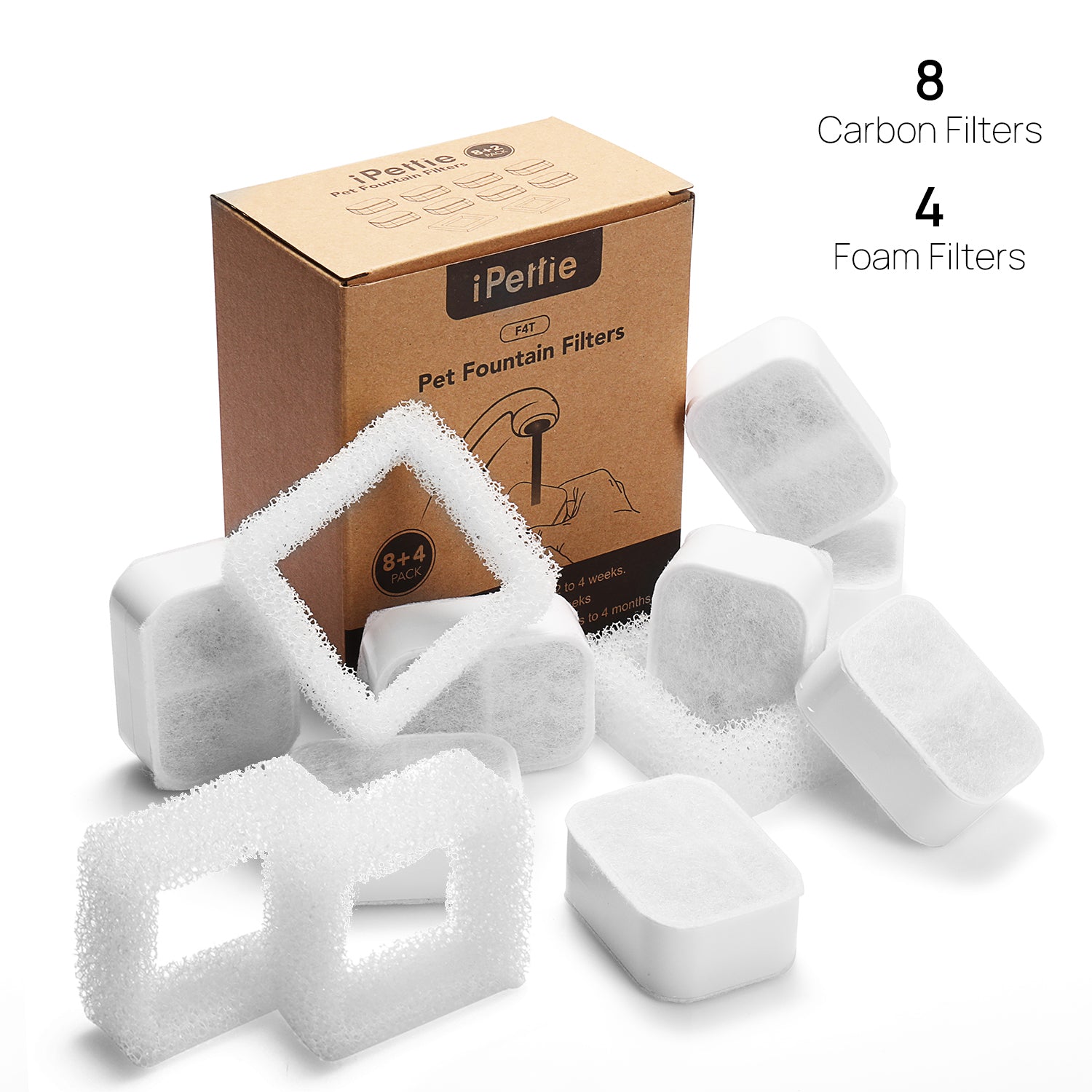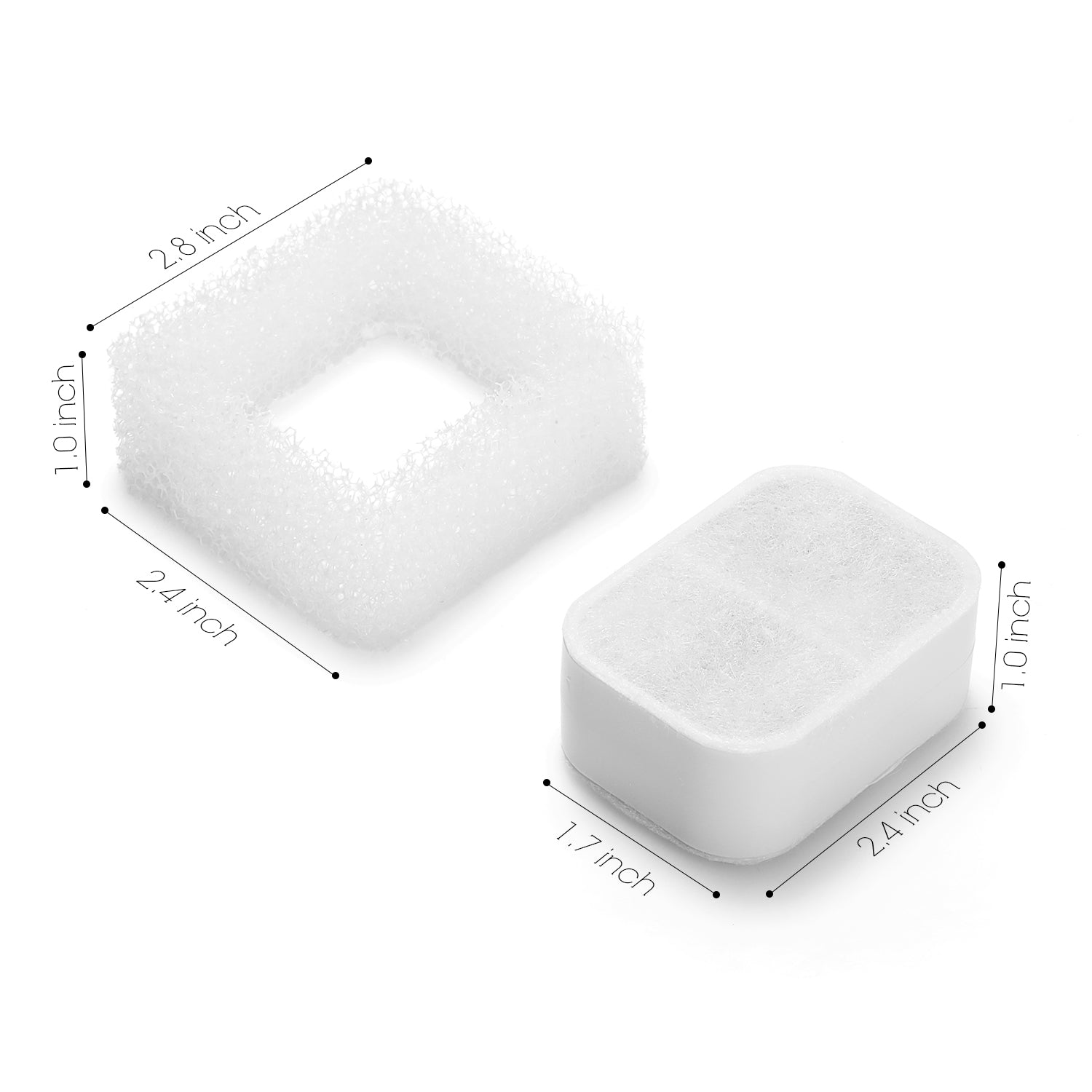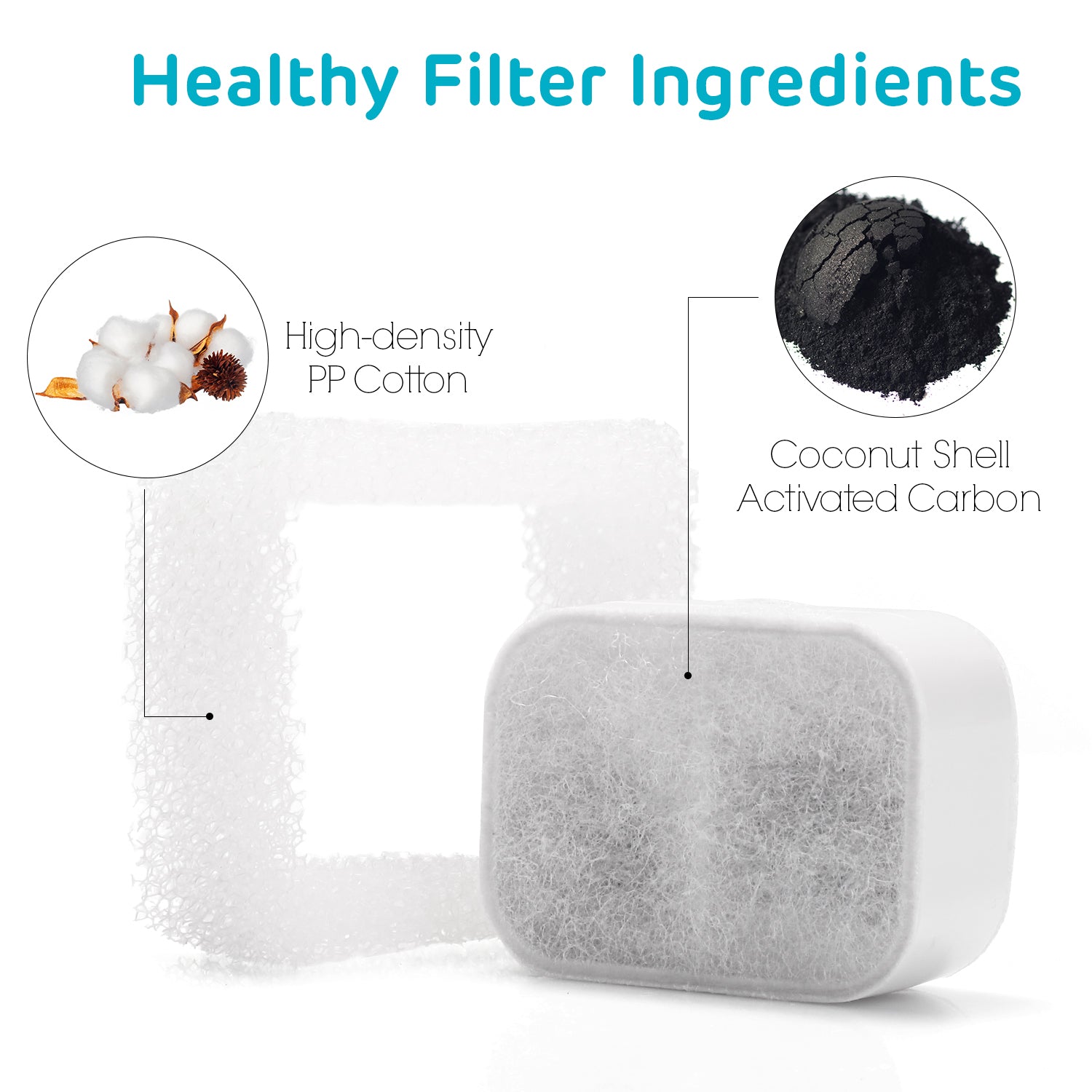 Tritone Pet Water Fountain Replacement Filters
💳iPettie accepts credit card & debit card payments with PayPal. Click the Paypal button at checkout page then you can switch to the credit card payment. 
Tritone Pet Water Fountain Replacement Filters
 Buying Guidance
When to replace the filter:
The carbon filter needs changing every 2 to 4 weeks, while the foam filter needs cleaning every 2 to 4 weeks and replacing every 2 to 4 months for better water quality, mainly depending on water condition and the number of pets.
Which model this filter works for:
It only works for Tritone Pet Drinking Fountain. 
Before use
Please clean the filter with running water before use. Foam filters can only be cleaned with water, and detergent is not allowed.
Specification
Material:

 Activated Carbon and Plastic, Sponge

Size of each filter:

 2.3 x 0.8 x 1.8 inches 
Package List
10 PCS Package includes:
8 x Carbon Filters
4 x Foam Filters
5 PCS  Package includes:
4 x Carbon Filters
1 x Foam Filters
Tritone Pet Water Fountain
Absolutely love this foundation. Our 2 cats have been drinking from it a lot! Love the porcelain. Customer service is fast & efficient! I would recommend this product to anyone
Cat water fountain
Our cats enjoy using the tower daily
Clean filter a must
i ordered the 8 pk and you sent 4 pack
I love the Tritone but…
Customer service and shipping was unbelievably quick!! ⭐️⭐️⭐️⭐️⭐️ for service! I cannot recommend supporting direct to iPettie enough.
Buy this fountain. It's the quietest and prettiest on the market. I've been buying fountains for over 20 yrs. Never getting any other!
Just what I needed.
Great price point and better quality than some of the lesser knock offs