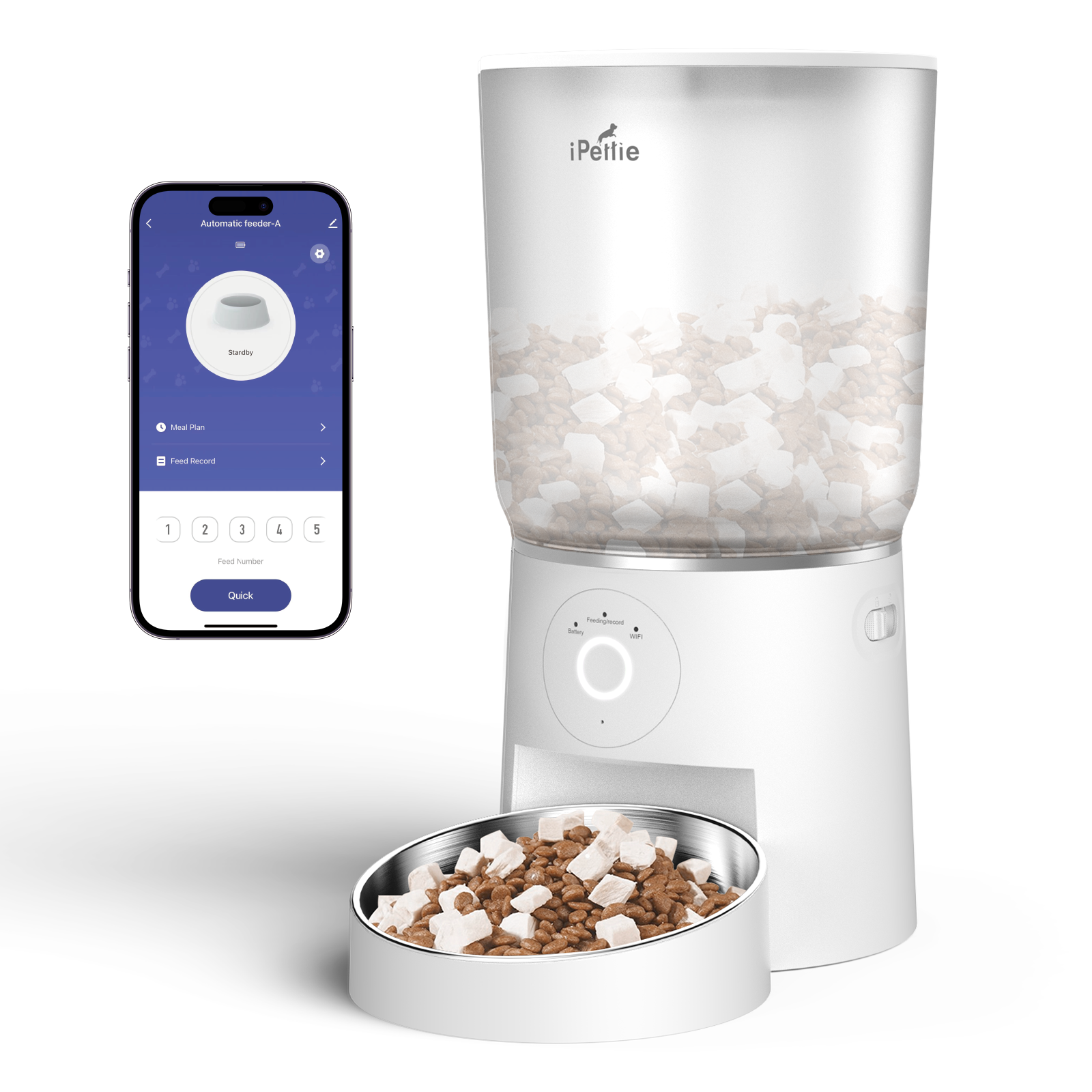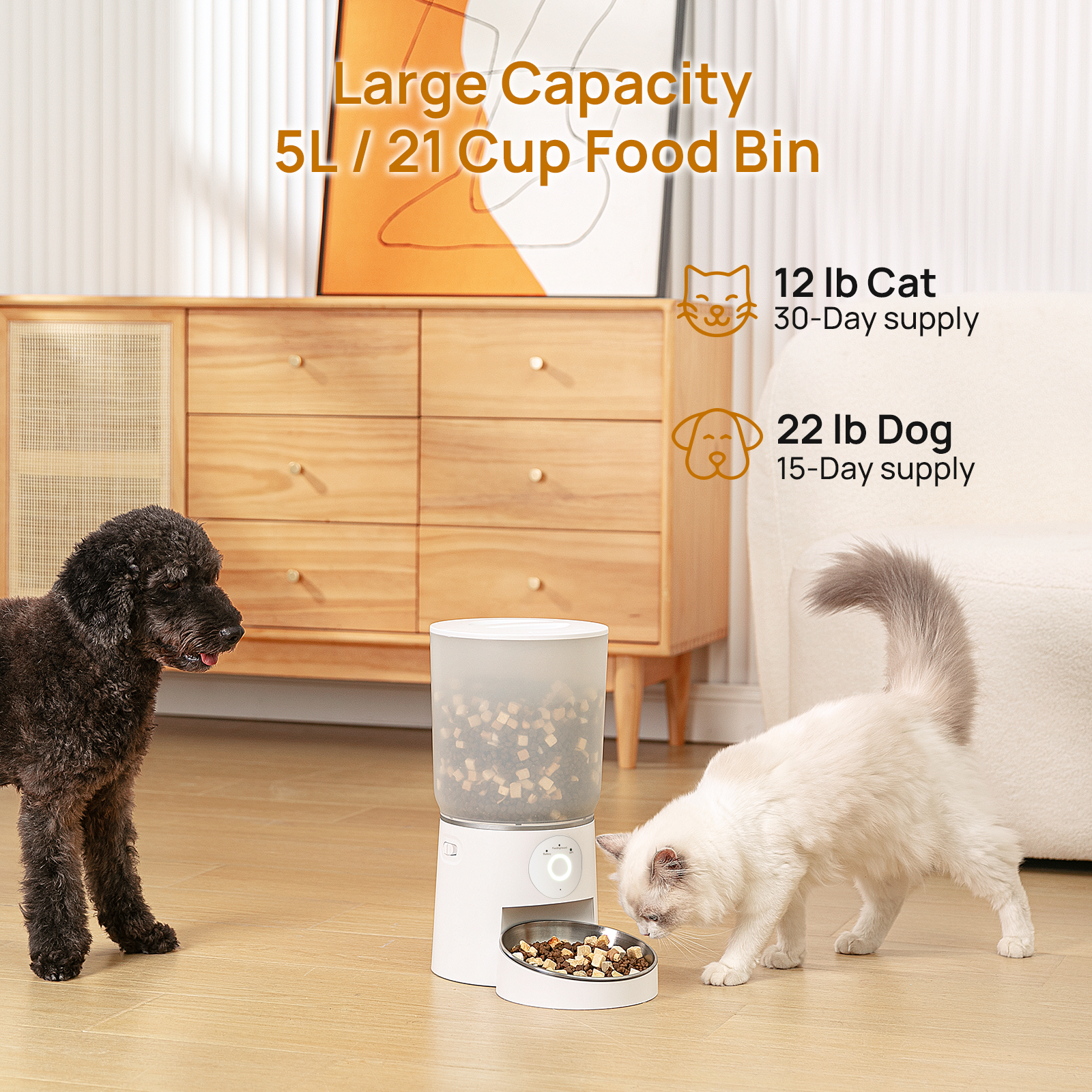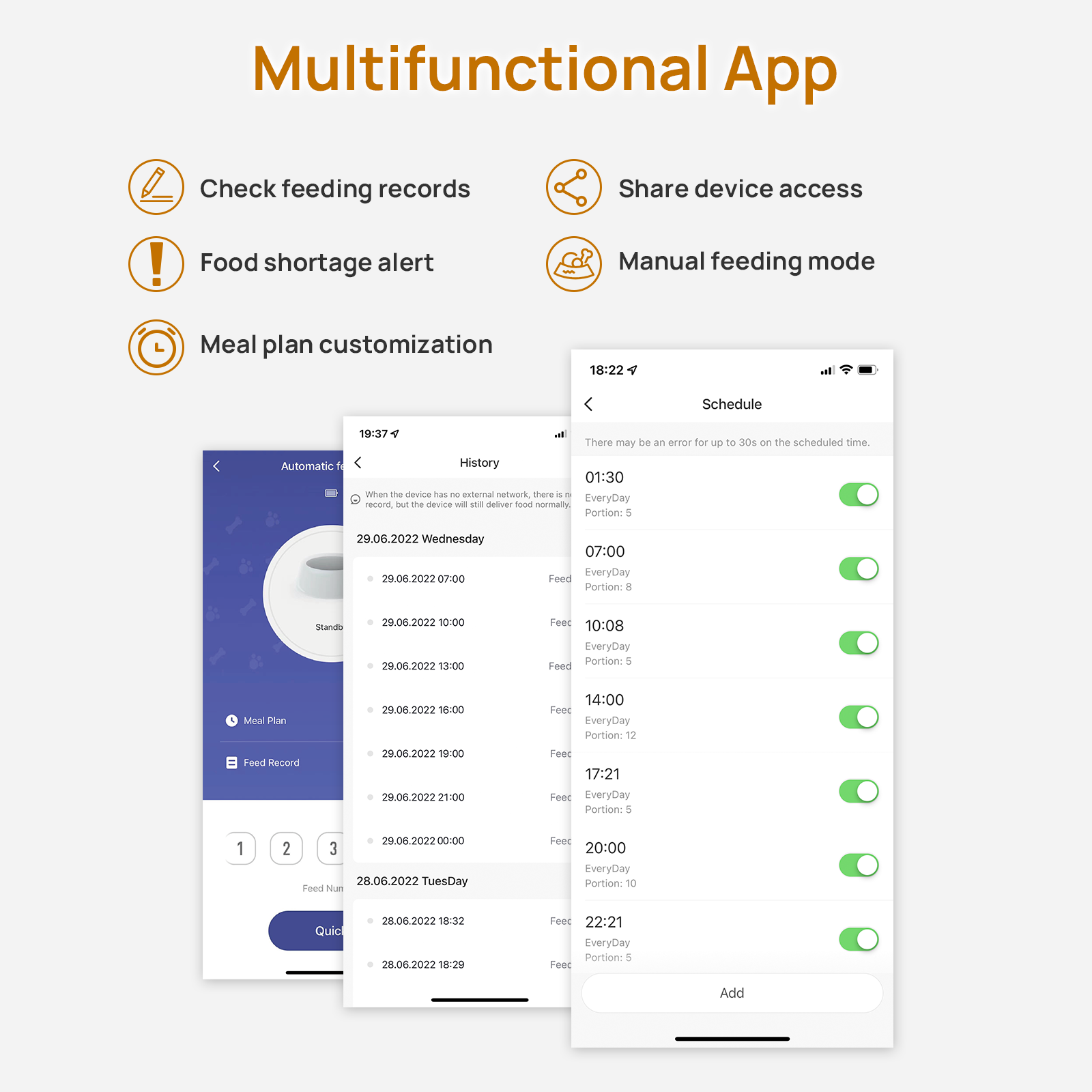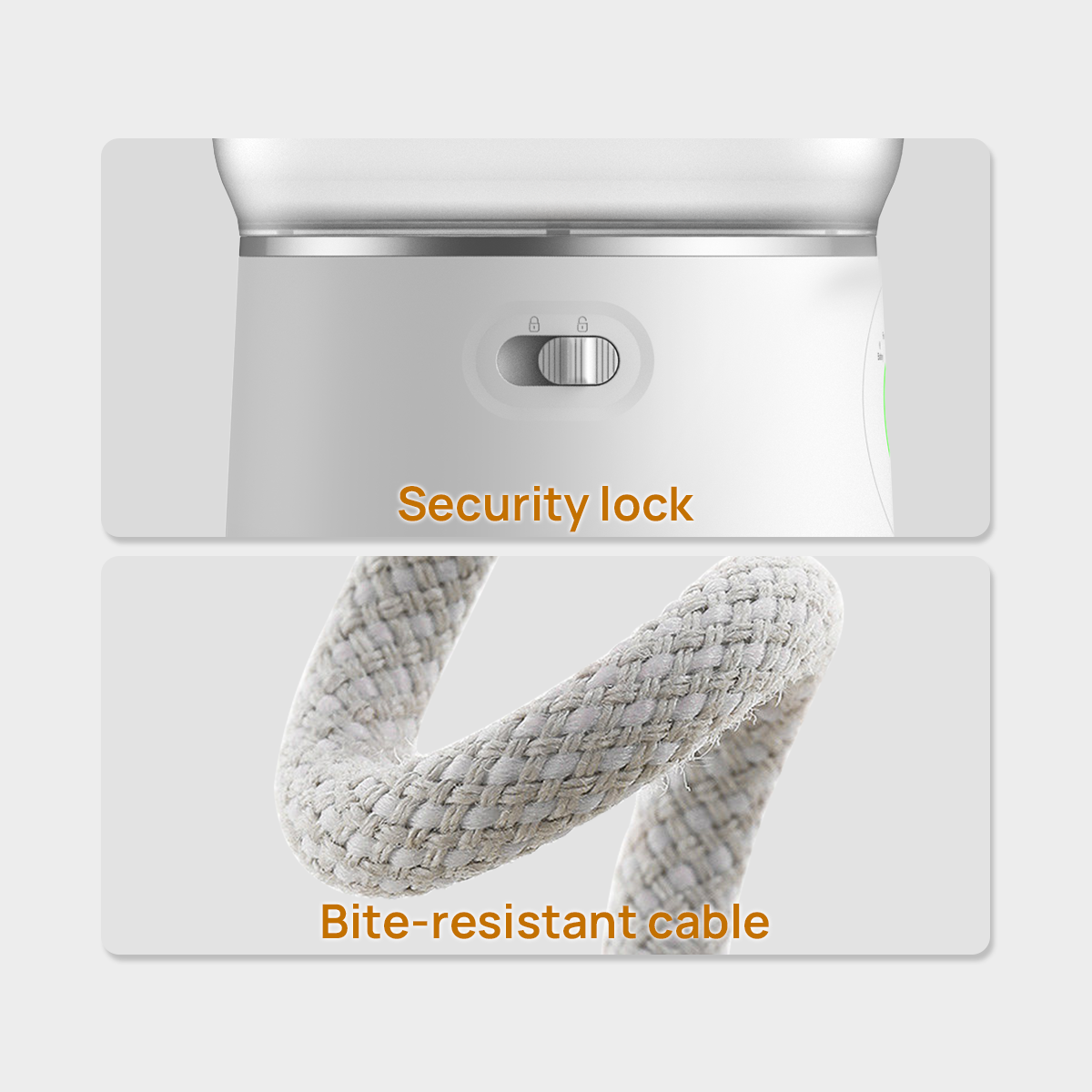 V5 WiFi Automatic Pet Feeder
💳iPettie accepts credit card & debit card payments with PayPal. Click the Paypal button at checkout page then you can switch to the credit card payment. 
V5 WiFi Automatic Pet Feeder
Personalized Voice Reminder
Record up to a 20-second message for your furry friend.
Smart Indicators
Immediately notifies you of errors. Easy to check and use.
More Details
Great Pet Food Feeder
This feeder is awesome. It has an app that you can download so you can control the feeder with your phone. The theater has numerous functions like keeping up with food schedule, voice messaging, you can preset feeding times. It also has dual controls, batteries or you can plug it in. It also has an elevated bowel to help with dogs not straining their neck when they eat. It's really something awesome for a dog you can keep up with your dogs feedings just by looking at your phone and controlling when they eat over your phone. I definitely recommend this for any pet owner. It's definitely a good value if you love your pets and want to make sure they're taken care of even when you're not home.
Works well for dogs!
I bought two of these for my dogs. At first I was hesitant because a lot of other similar dispensers clearly say not to use large kibble. However I am happily surprised that it works very well for my dogs larger kibble! You definitely have to program it to give the most amount of servings possible which can get a little frustrating, but considering it's not really made for dogs I have no complaints.
I can now sleep in during the weekend without having to worry about feeding the dogs. Great product!
Great feeder!
I ran into an issue after 1 week, in that it did not dispense the food after the scheduled feedings dropped off. After resetting it to the factory settings, it worked fine; however, the number (1 & 2) for each scheduled feeding still dropped off the display after it dispensed the food. I was concerned about my dog not being fed, so I would reset the feedings (1 @ 7:30am and 2 @ 5:30pm) every night before I went to bed. I emailed customer service to ask why it will not keep the feedings I scheduled. Customer service responded within 1 day. After 4 email exchanges over as many days (time difference, I suspect), it was discovered that the scheduled feedings would reset itself at 12:00 AM everyday. I did not know this because again, I was resetting it every night before I went to bed, out of concern my dog would not be fed in the morning after I left for work. The feeder has been working perfectly, no issues! It is super easy to schedule the feedings and set the time. It took a few attempts to figure out the meal portion setting (1-20). With my dog's kibble, I set the meal portion setting to 8, which equals to 1 cup of food.. It's very quiet. The only way to know it's running is the sound of the kibble hitting the metal dish. It's nice having a metal dish that is easily removed to wash. I spent $109 on another brand feeder that completely stopped working after 1 month. It's a relief to now have an automatic dog feeder that works and was under $100. I'm very pleased and would recommend the IPettie feeder to a friend.
Great
Works great, the girls love it!