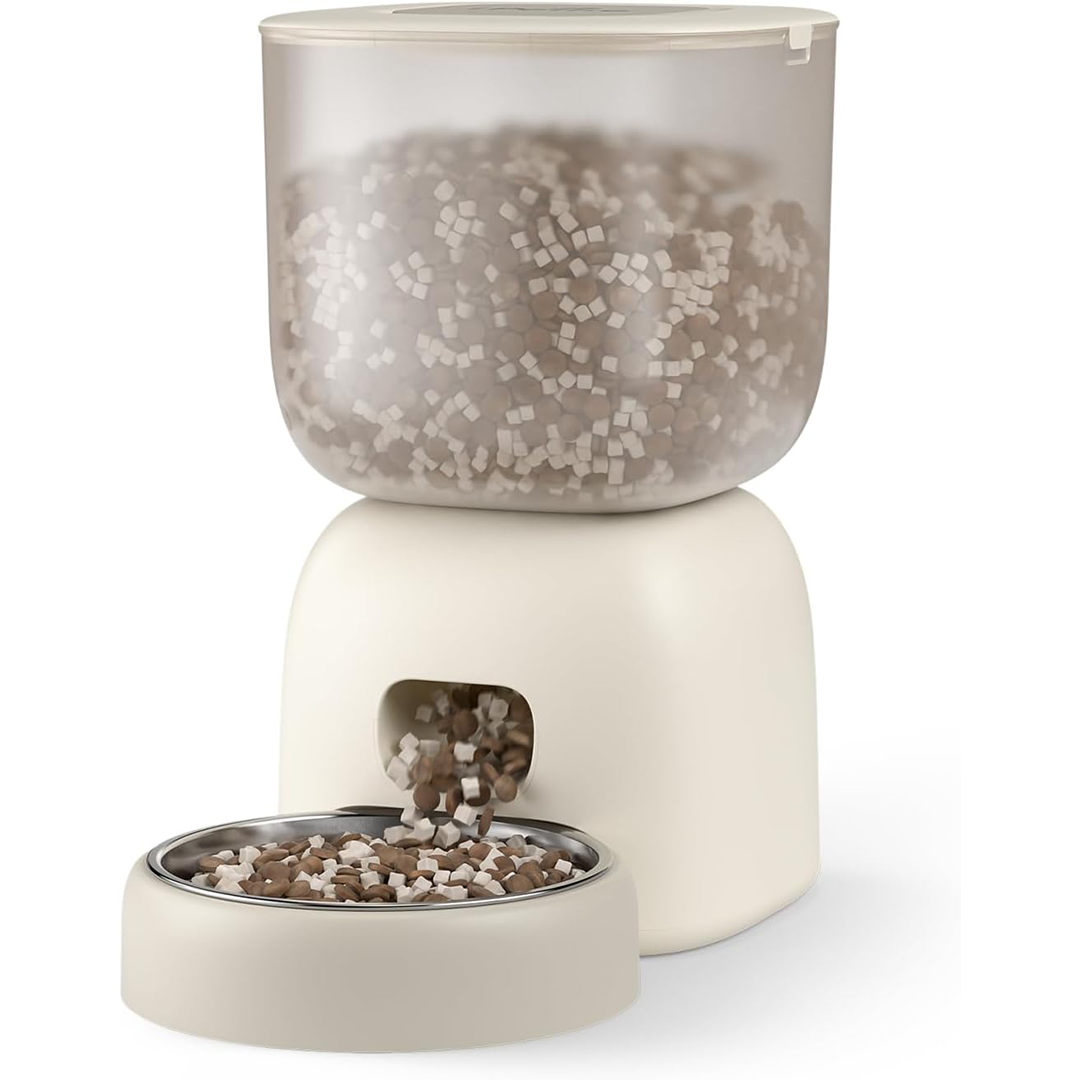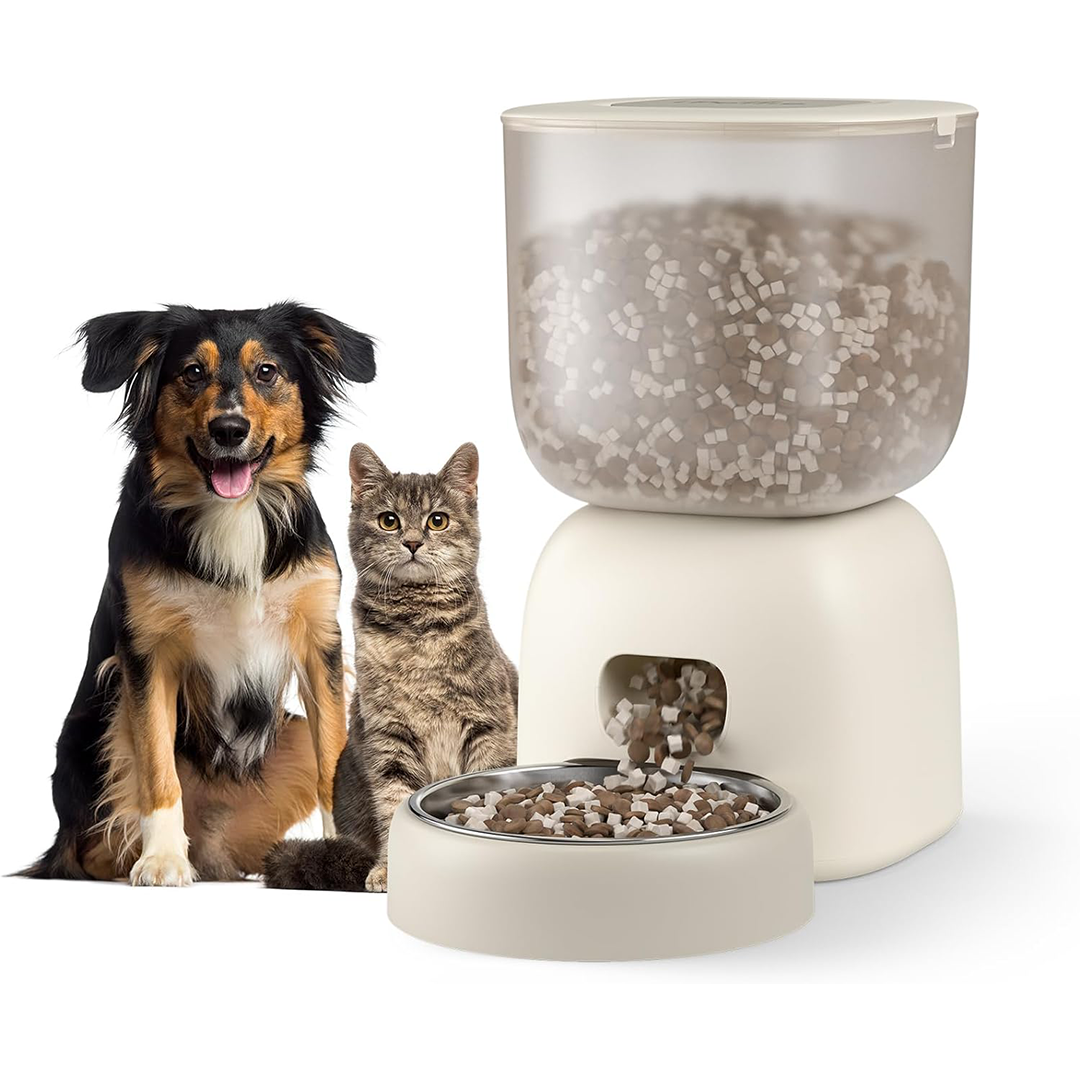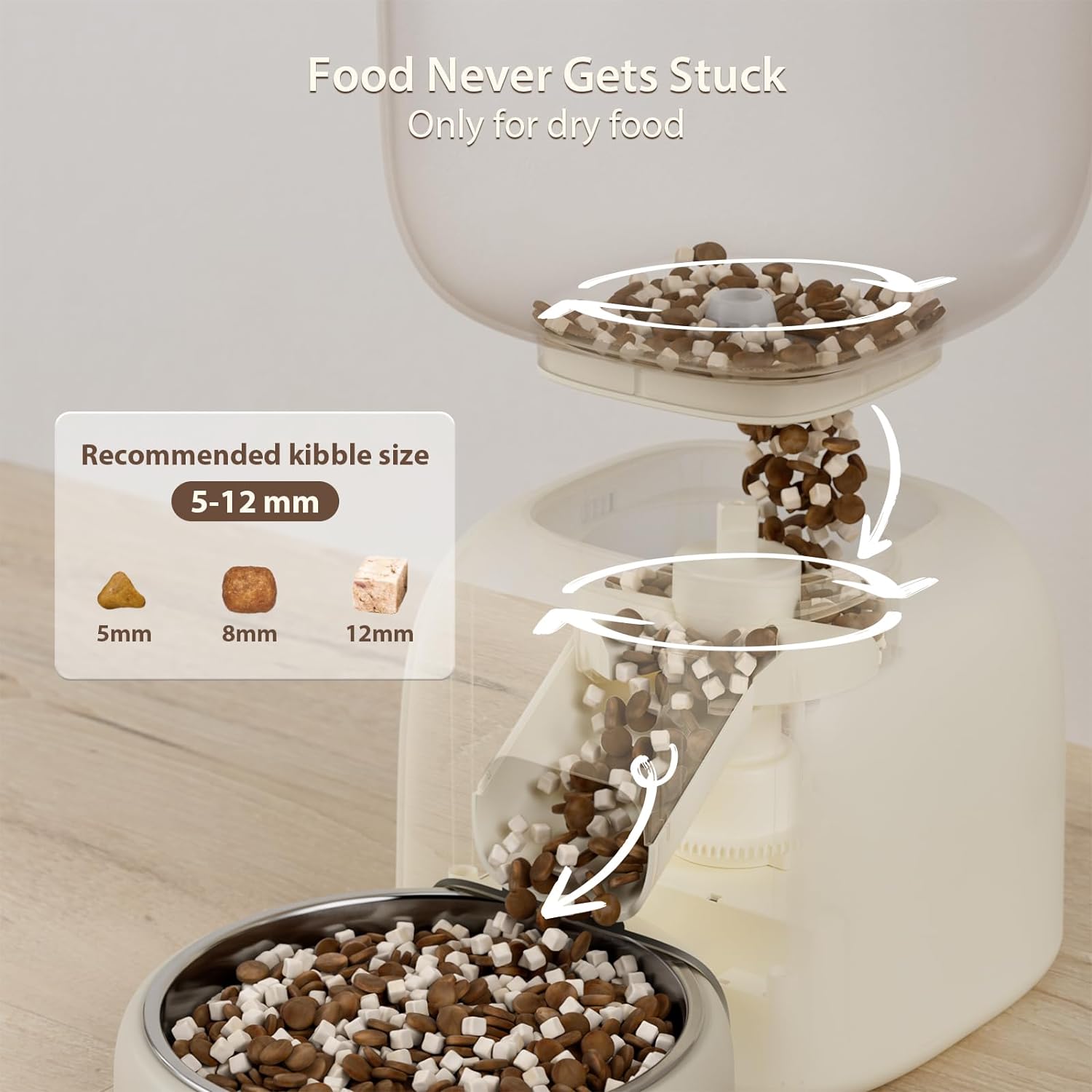 💳iPettie accepts credit card & debit card payments with PayPal. Click the Paypal button at checkout page then you can switch to the credit card payment. 
Key features
Wireless & Long-Lasting: Powered by 3 D alkaline batteries, providing over 180 days of battery life. No need for outlets, or use the included adapter if preferred.
Healthy Meal Schedules: Set 1-4 meals daily with 1-10 portions each (1 portion ≈ 1/8 cups ≈ 10 g). Prevent overeating and digestive issues.
Fresh & Safe: A built-in desiccant box in the BPA-free tank keeps food fresh. Stainless steel bowl is dishwasher-safe.
Jam-Free Feeding: Large torque motor prevents food jams and ensures timely feedings.
Food Compatibility: Works best with dry kibbles or freeze-dried food sized between 1/5"- 12" (5mm-12mm) in diameter.
Personalized Voice Reminder: Record your voice to remind your furry friends to eat while you're away.