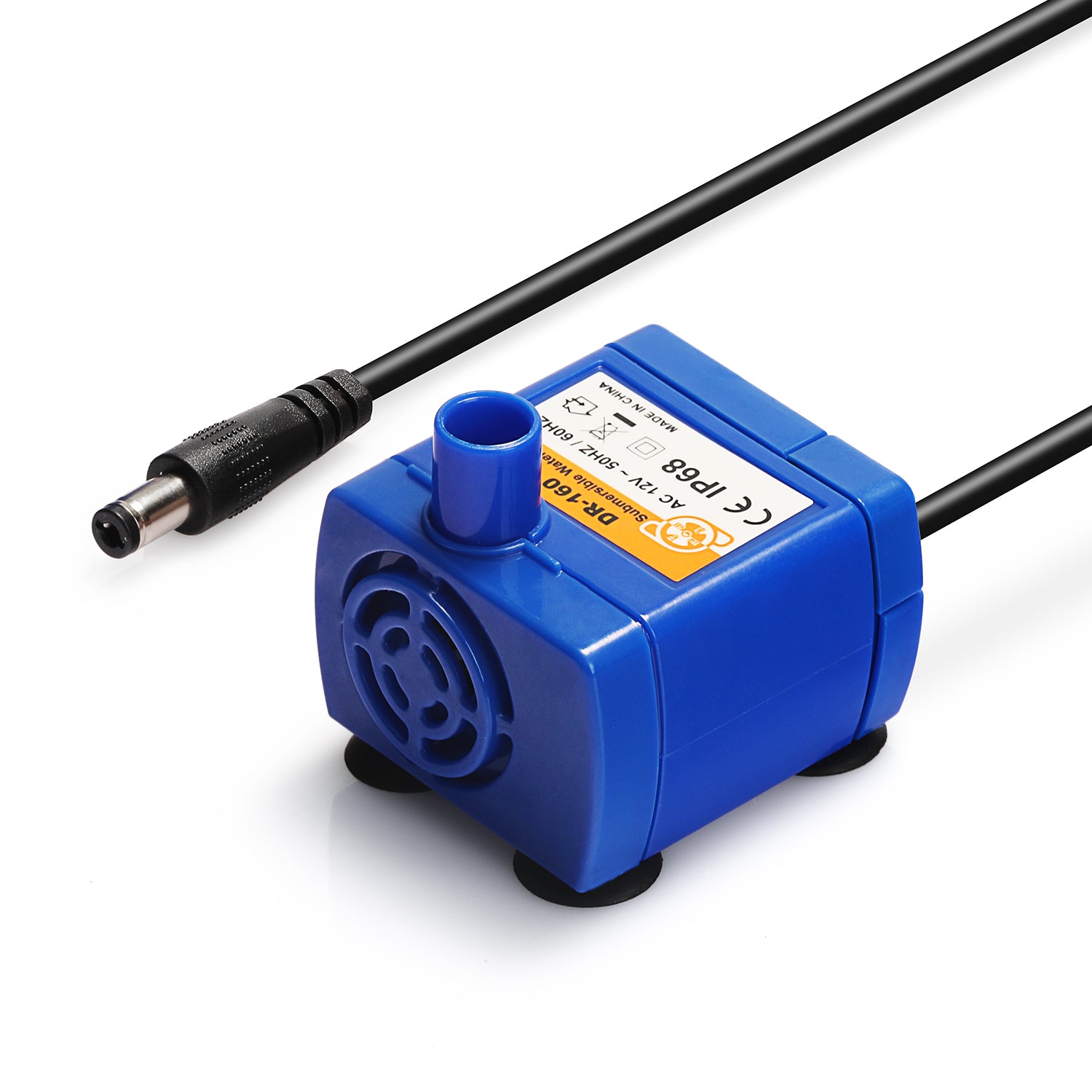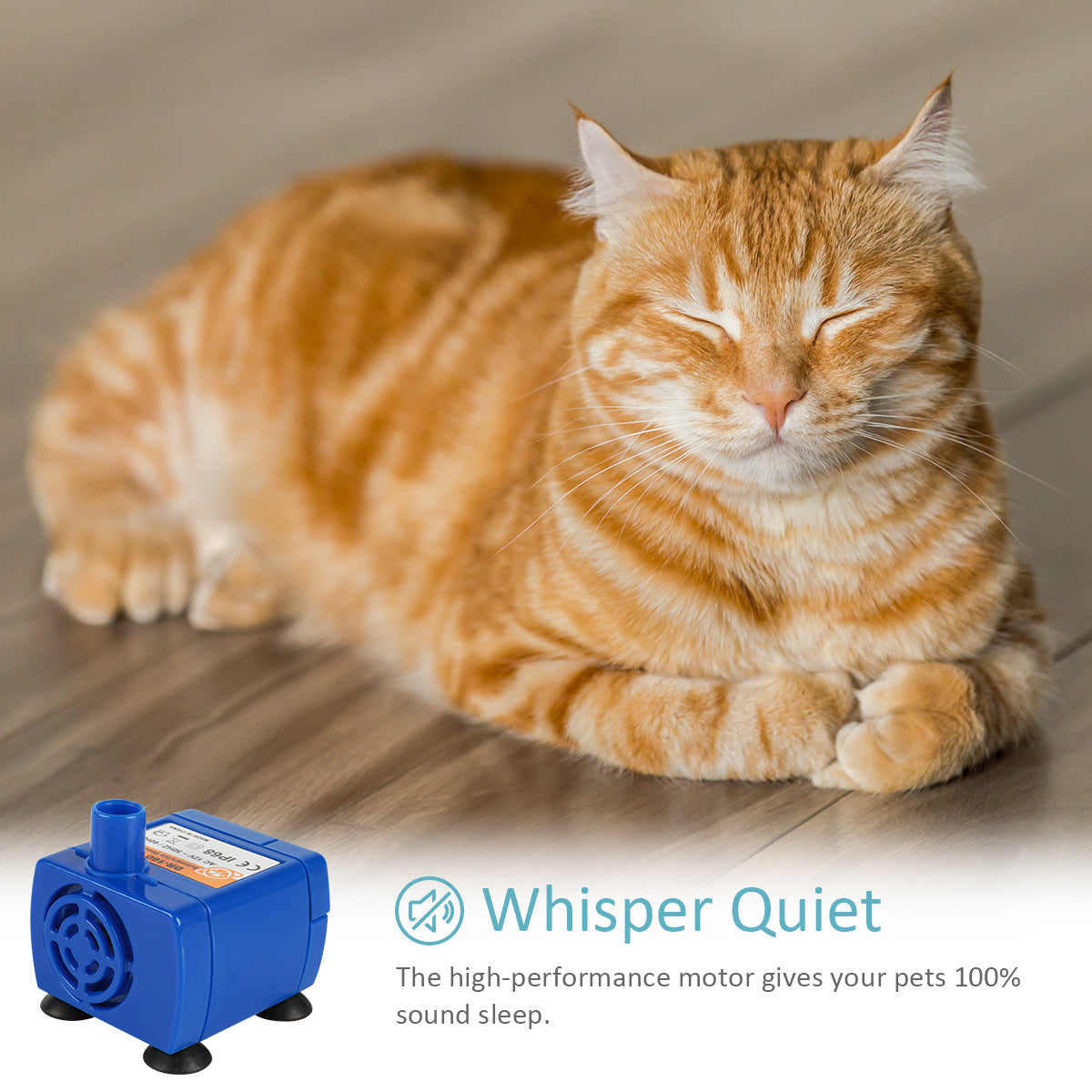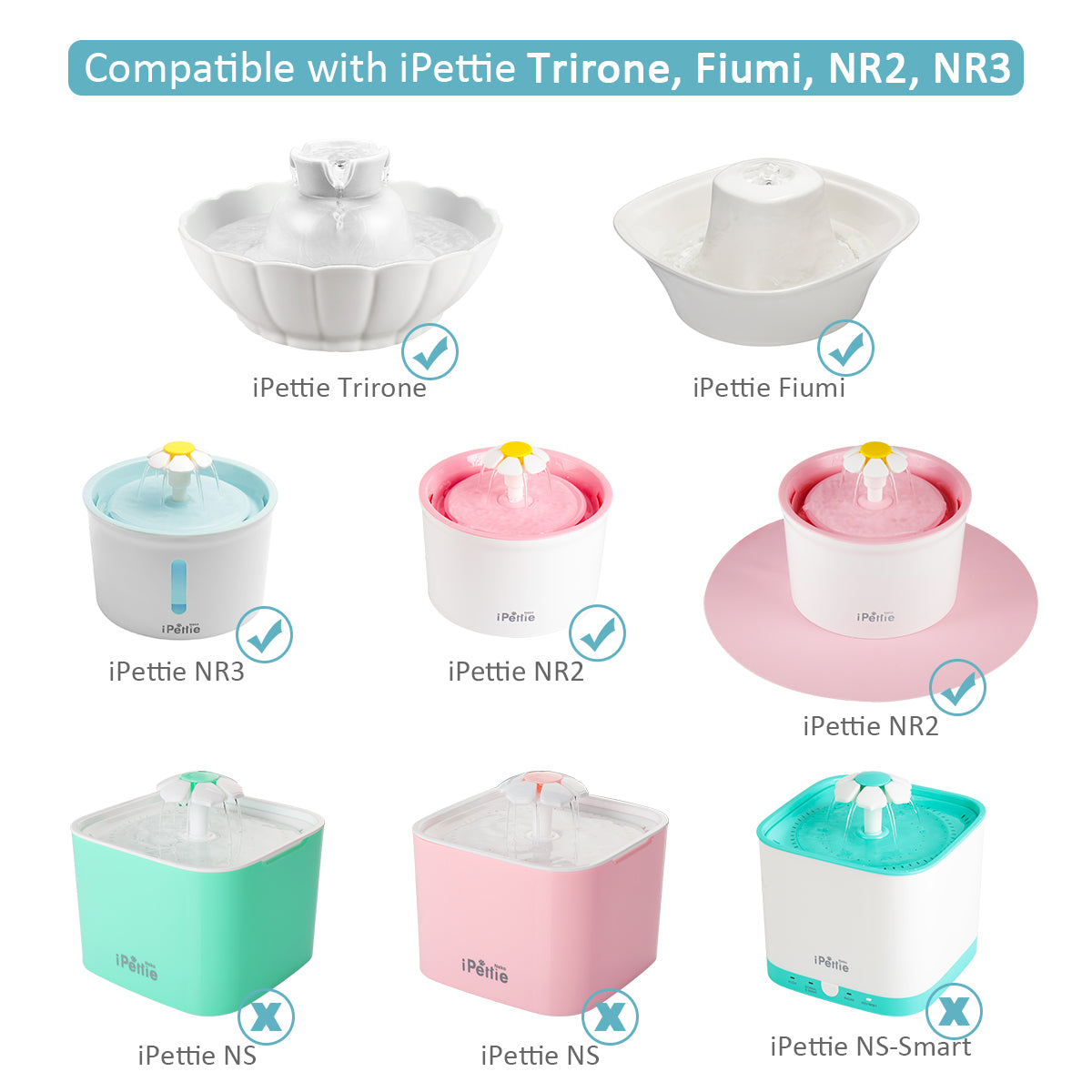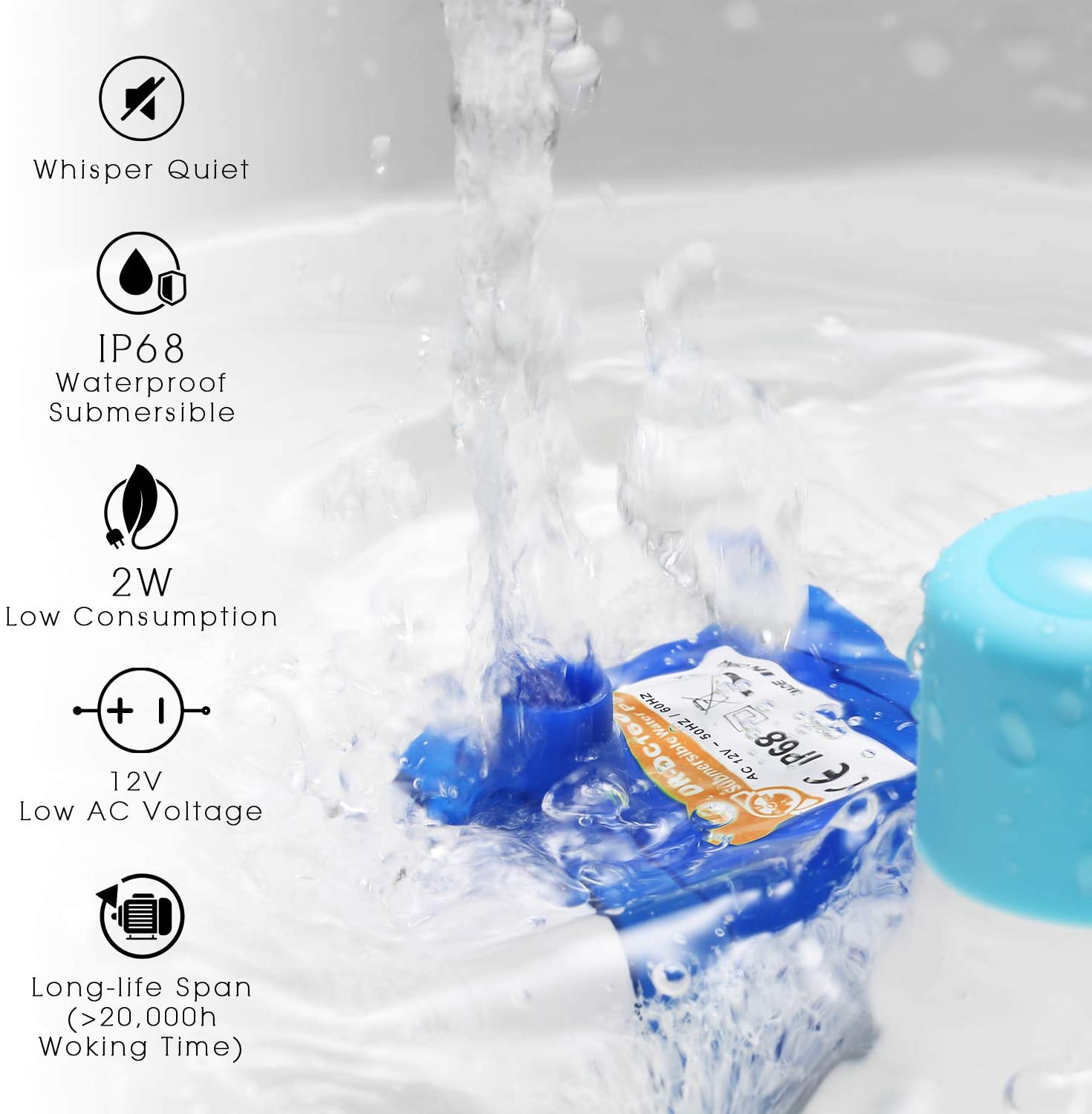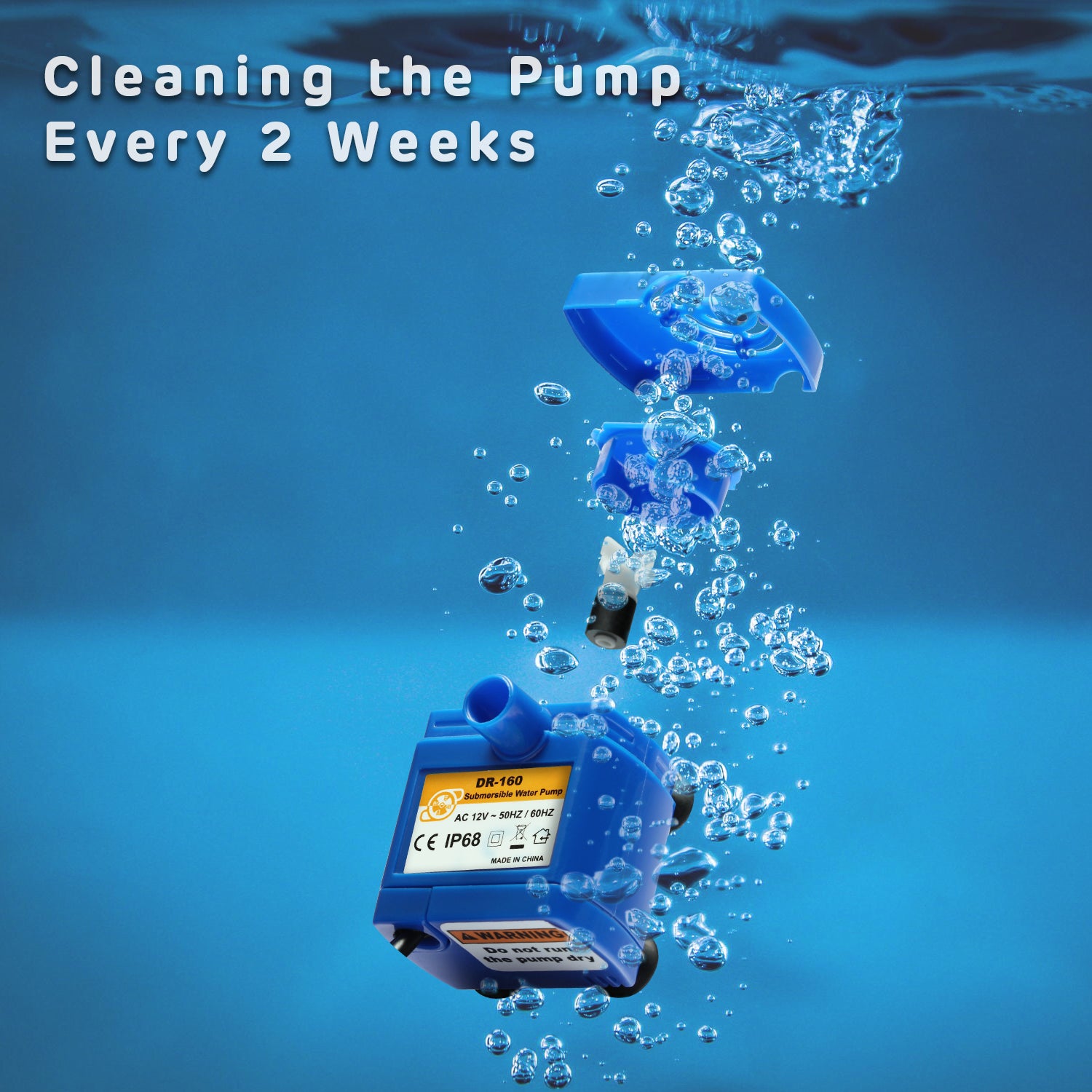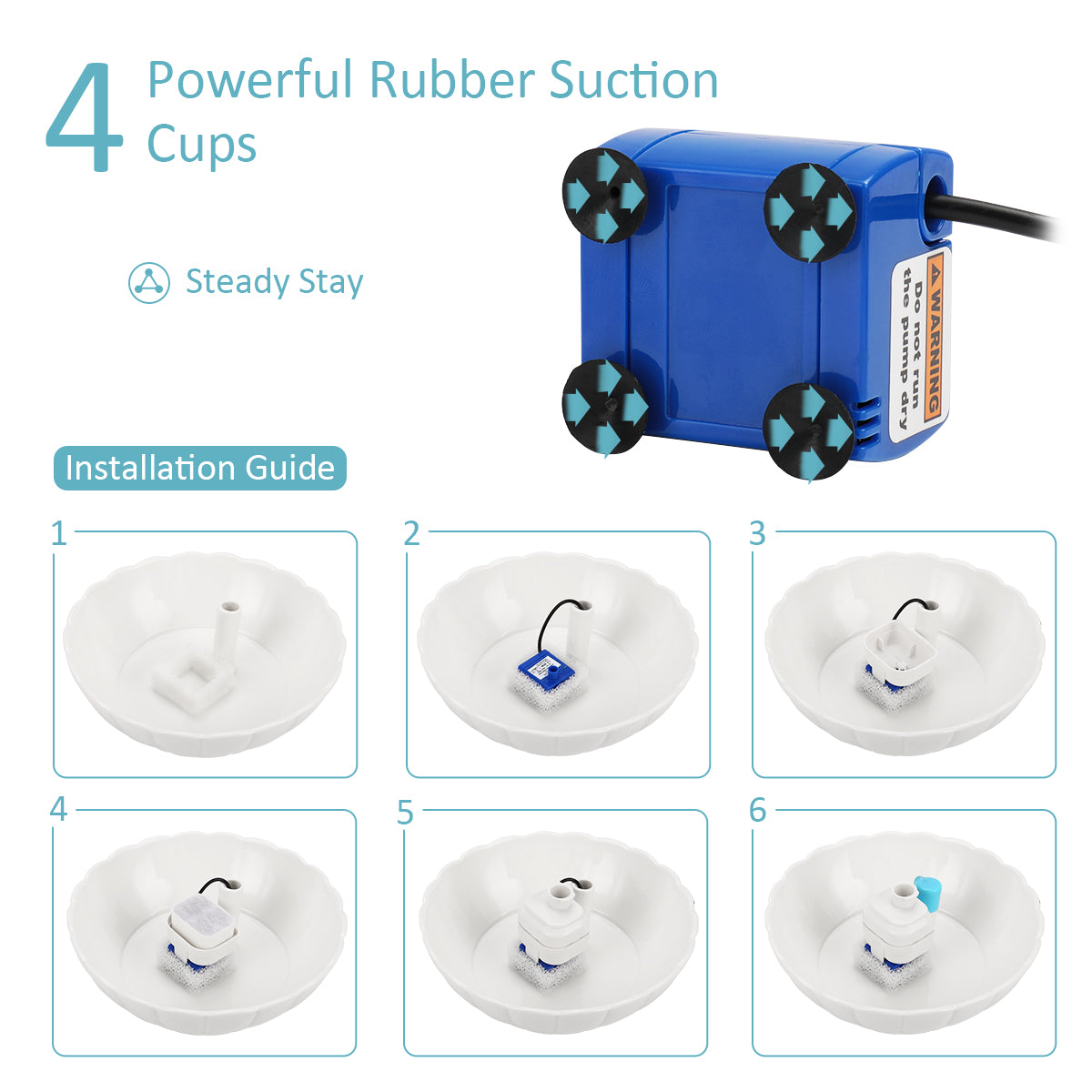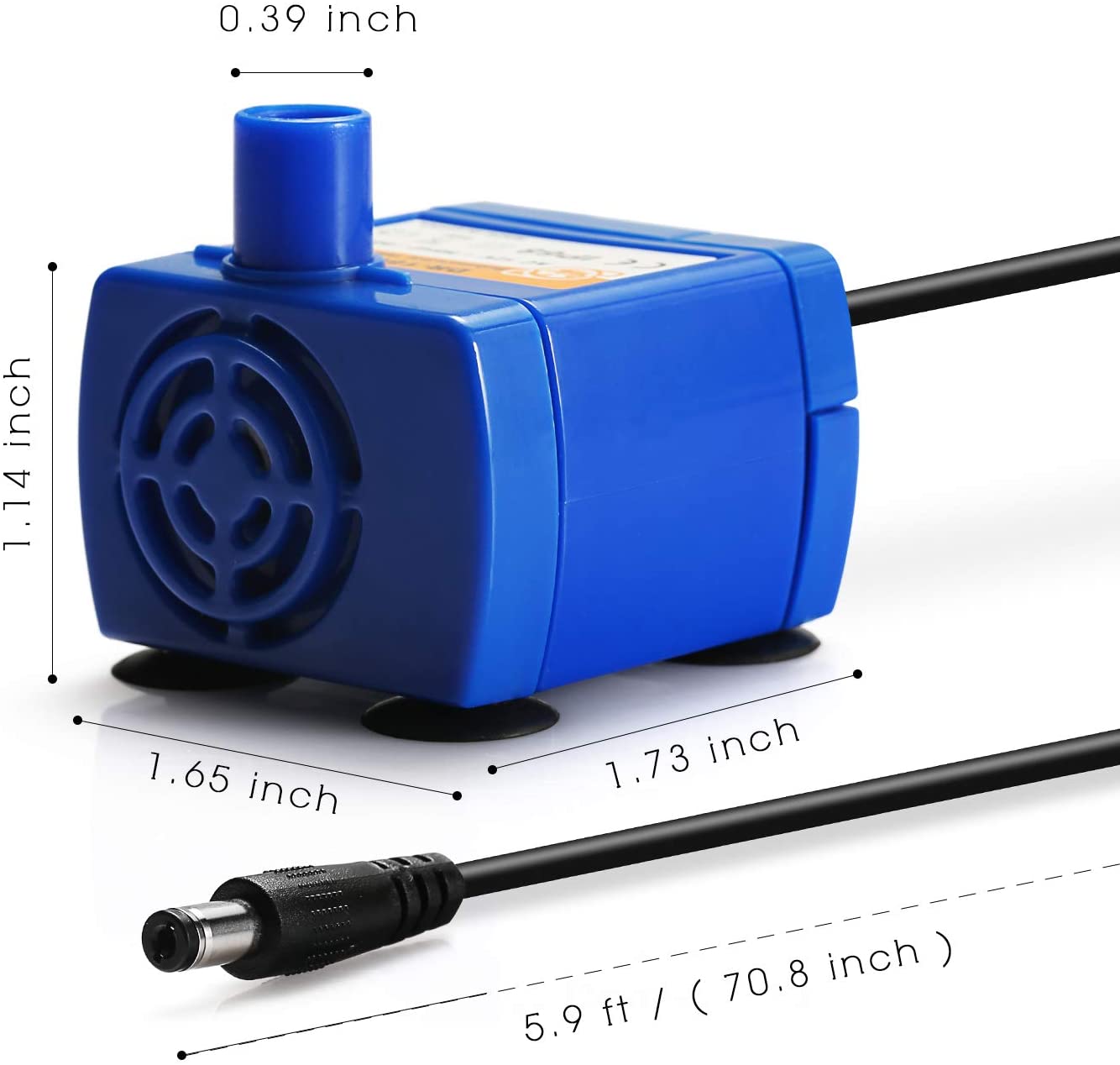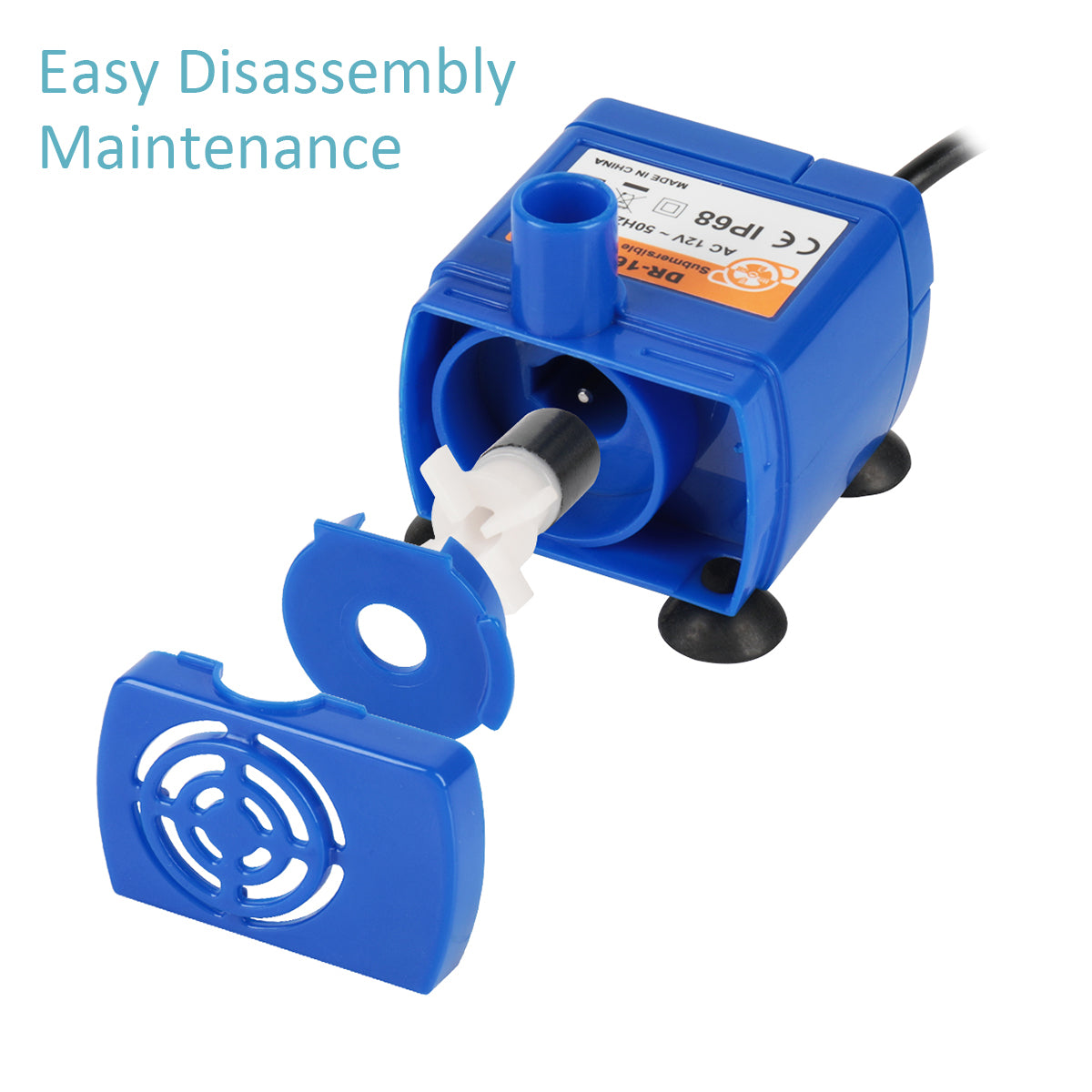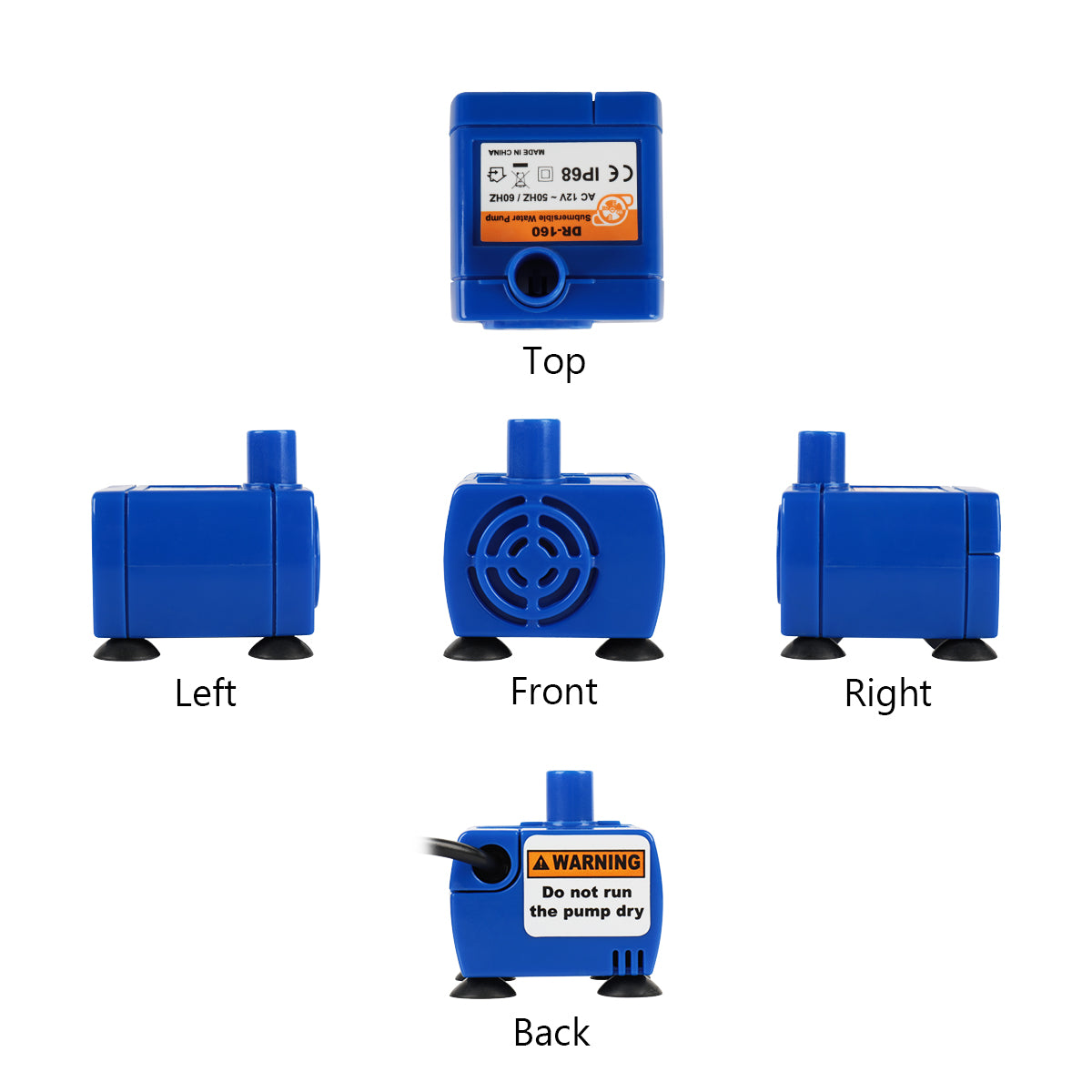 Tritone Pet Water Fountain Replacement Pump
💳iPettie accepts credit card & debit card payments with PayPal. Click the Paypal button at checkout page then you can switch to the credit card payment. 
Tritone Pet Water Fountain Replacement Pump
Replacement Pump for Tritone Pet Water Fountain
Warm Notes:

Please note to clean the pump regularly, as debris and hair can seriously shorten the pump's life.
Check the water level in the fountains regularly to avoid running the pump without or with too little water.
Specification:

Pump Power: AC 12V
Cable Length: 5.9 ft
Dimension: 1.7 x 1.6 x 1.2 inches
Color: Blue
Weight: 0.28 KG
Package Content:
1 x AC Pump 
TRITONE PET WATER FOUNTAIN IS TOP KNOTCH
I have owned this ceramic water fountain for 3 years now. The supplies that come with it work well and I have had very good experience with their customer service and support. They are quick to respond and efficient and professional. I highly recommend them. My cats love this fountain!
Top Water fountain
My cats love the Fountain, The actualy wait next to me till I have finished cleaning the fountain.
The new pump works great
My first pump for IPettie fountain was making noise from the first time I used it. knew that wasn't right as all the reviews talked about how quiet the phone was,. I was In touch with Customer Service about the problem. I had to provide a video showing the sound I was getting and also how I put the unit together. I did that in picture form with description include with each picture because I wasn't sure I could videotape myself while I was putting the fountain, together, especially the first few times, when it's more difficult and takes more time, especially when you're not used to the process I was eventually sent a new pump which works great. Pump and fountain are very quiet. Perfect. Just wish I didn't hear so many problems about the motors going out often and soon. Otherwise, the fountain is terrific and Customer Service came through with a replacement for me.
One cat has started to use the phone regularly; the other cat is "thinking about it"!
Great customer support
Cat is the one reviewing the fountain, and she loves it. Much more drinking going with it, than without. When it stopped working, I could not have asked for more thorough and attentive customer support than what I received. Figuring out the problem and then sending me a new pump could not have happened more smoothly. The cat is happy -
Tritone Pet Water Fountain Replacement Pump